Horror Able – A Documentary About Creatives With Disabilities Within The Horror Industry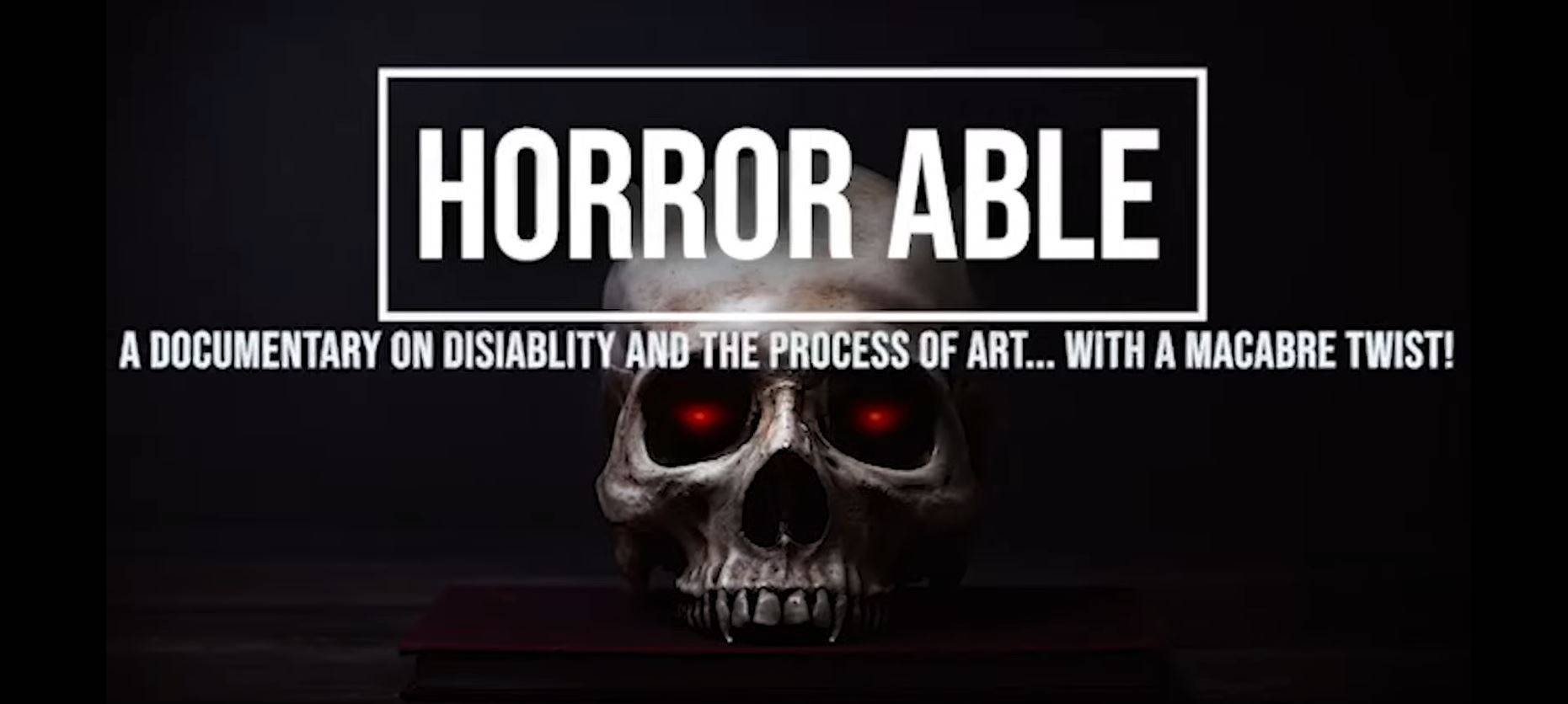 Hey there, my name is Cindy Sanabria aka Slaughter Cin, She-Wolf Empress of Gore! You may (or may not) know me as the horror host, filmmaker, Effx artist and content creator from the HOROR TOUR GUIDE and/or WOMEN OF COLOR IN HORROR. These are my two websites dedicated to the horror genre and celebration of horror creatives. HORROR ABLE is the first film launching under my new production company "BLOOD STAINED FILMS"- an exclusive producer of horror movies and related content! Come be a part of horror history!
ATTENTION INVESTORS: If you're looking to invest in a  project that will serve a purpose with a CAUSE that will make a HUGE difference in the film world as we know it, then look no further! HORROR ABLE is exactly the project that can use your backing. HORROR ABLE is an informative and insightful experimental documentary that focuses on creatives within the thriller, sci-fi and horror genre who face disorders/disabilities yet continue to work in the genre despite their challenges. It's meant to create awareness, help inspire others, break stigmas, and help educate its viewers on the importance of inclusivity and accessibility within the industry. It's truly the first of it's kind. You may recognize a few familiar faces in the documentary such as "Blacula" director "William Crain" and famous horror actor  "Michael Berryman", from hit horror films like "The Hills have eyes", "Weird science," and "The Devils Rejects" to name a few.
This project is extremely important to me because 1. I am a horror creative that advocates for equality within the genre and 2. I was raised by and with people with disabilities. I have seen first hand the struggles they've faced and the perseverance they've had in overcoming their challenges and achieving their goals. Although I myself am able bodied, as a woman of color in the industry, I too have faced forms of discrimination.
Disabilities is a topic rarely discussed, but in the same manner it's highly imperative to address this subject due to the lack of support, safety and in some cases discrimination some face as part of this working community. The number of people with disabilities is astronomical yet few understand how easy one may become disabled at any given time. This documentary focuses on  physical (congenital and sudden onset) and "silent" disabilities as mental health is also a major problem that many people face. It's time to really make a change. We are all people, just different. Let's come together and make a difference. Thank you.
What We Need & What You Get
As mentioned earlier, HORROR ABLE it is an experimental project. Because of this, I was fortunate enough to interview these amazing artists and capture their wonderful stories with little to no budget.  But, I've now reached the film plateau where help is needed in order to accomplish the post-production aspect of the film.
I'm asking for $3,000 as a start to our overall mission. Your money will go towards the fees for post production and if we are lucky, finishing funds. If we are fortunate to go over our campaign's goal, then the rest of the money will be used to hire a public relations/publicist and marketing campaigns such as virtual ad and billboard space. As a reward for your generosity, we have some awesome perks for you to enjoy.
BUDGET BREAKDOWN:
$1,000 Marketing and promotions: 
$500 for promotional website
$100 for hosting and domain
$400 for some marketing materials and a stipend to promotion team
$2,000 for Post production and finishing funds: 
$1,500 for post-production (animator, editor etc)
$500 for finishing funds ( film festivals, contest entry fees etc)
PERKS:
We have some gory goodies for your enjoyment!
Autographed posters
Exclusive T-Shirts
Horror Able surprise treat bag
Digital "First look" video teaser from an edited cut from the film
A personalized video Thank you shout out  from Director William Crain
A special thanks on my horror website www.horrortourguide.com and all our social media platforms!
Secret perks and more!
If we don't accomplish our goal we will be limited in finishing funds which is a crucial part of our journey. Thank you for understanding.
The Impact
There are currently no documentaries like this anywhere. Your donations to our campaign is pertinent in achieving our goal in helping to get the word out! We want as many people to see this as possible. By supporting this project you will help these stories find their rightful place in order to educate and inspire others. It's the only way we can make a change.
Other Ways You Can Help
Make some noise about our campaign by sharing to your social media pages.
Use the Indiegogo share tools to help get the word out!