'Hobo With A Trash Can' Is Available To Own At Cheezy Films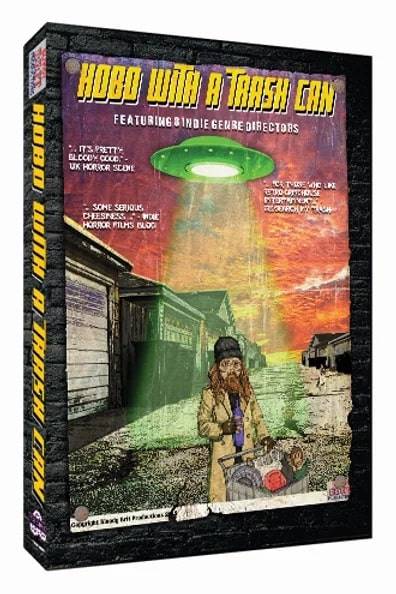 Do you like trashy Horror movies? Then you are going to love 'Hobo With A Trash Can.' The 2015 classic is finally available to buy from Cheezy Films.
In the film:
Hobo is just an average homeless man seeking treasure among the trash. Unfortunately, he gets caught up with murder and monsters in a series of diabolical tales. You never know who, or what, you may find in that trash can!
The Horror Anthology was directed by Clare "Fluff" Llewellyn, Christopher Kahler, Steven Grainger, Lloyd Emmons, Kyle Leonard, Mark Charles Adams, Tonjia Atomic, and Vincent Marshall.
The feature stars Marc Arturi, Don Ayers, James Baack, Yuri Barcenas, Jay Blyth, and Tina Boivin.
Check out the trailer below: