'Hell Is Empty' Brings Upon the End of a Cult [Trailer]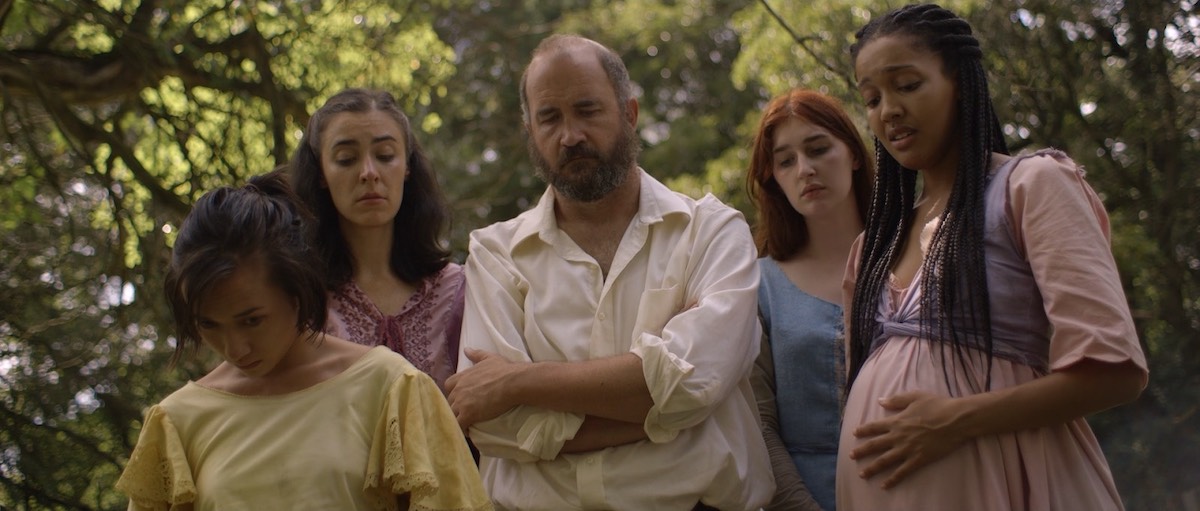 GoreCulture has the exclusive trailer drop for Hell Is Empty, a brand new thriller from 1091 Pictures and director Jo Shaffer.
In the film…
"A self-styled messiah initiates a teenage runaway into his cult of sister-wives, upsetting the delicate balance of their community fixated on sin and salvation. As the family descends into violence, two of the women plot a daring escape."
Co-written by Shaffer and Adam DeSantes, Hell Is Empty stars Spencer Peppet, Nia Farrell, Travis Mitchell, Laura Resinger, AYA, Meredith Antoian, and Liam Ouweleen.
Hell fills up on digital & on demand platforms this coming March 1, 2022.