Hannah Waddingham, from "Ted Lasso," appears in "Mission: Impossible 8"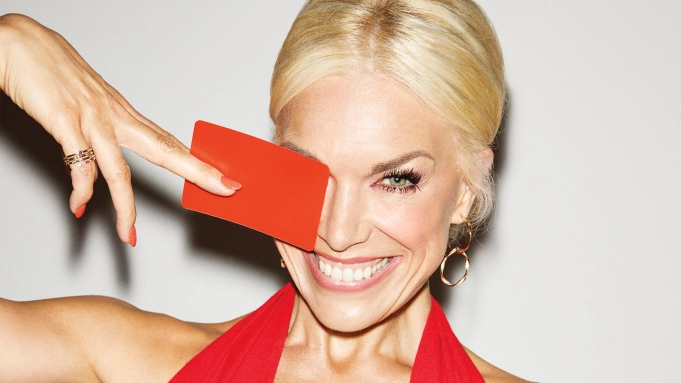 Unexpectedly, the "Mission: Impossible" and "Ted Lasso" universes have merged.
Hannah Waddingham, who plays Rebecca Welton on Apple TV+'s "Ted Lasso," has been cast in the upcoming "Mission: Impossible – Dead Reckoning Part Two." The casting was announced on Friday on Christopher McQuarrie's Instagram account. McQuarrie is the author of the two upcoming "Dead Reckoning" movies.
He wrote "#GodSpeed #DeadReckoning" as the cryptic hint in the caption of the Waddingham shot.
View this post on Instagram

This summer's seventh and last episode of Tom Cruise's long-running, action-packed franchise features the return of Ethan Hunt. The picture of Waddingham looks to have been shot while he was filming the eighth movie on board a U.S. aircraft carrier in the Adriatic Sea, according to a previous article by Variety.
The first movie, "Dead Reckoning Part One," will be released on July 14, 2023, while the second, "Mission: Impossible – Dead Reckoning Part Two," will follow less than a year later on June 28, 2024.
Waddingham is a newcomer to the "Mission: Impossible" family. For "Dead Reckoning Part One," stars Ving Rhames, who portrays Luther Stickell, Simon Pegg, who plays Benjji Dunn, and Rebecca Ferguson, who plays Ilsa Faust, all return.
Vanessa Kirby plays Alanna Mitsopolis, a black market armaments trader and the daughter of Max Mitsopolis, who was portrayed by Vanessa Redgraves in the first "Mission: Impossible" in 1996. This is just one of the throwbacks in the seventh installment. Eugene Kittridge, the former IMF director who unexpectedly reappeared in the first "Mission: Impossible," is likewise played by Henry Czerny. Esai Morales, who plays the villain, is also there, along with Hayley Atwell, Shea Wigham, Frederick Schmidt, and others.
Further included in the cast are Pom Klementieff, Rob Delaney, Cary Elwes, Indira Varma, Mark Gatiss, Charles Parnell, Greg Davis, Marcin Dorociski, Lampros Kalfuntzos, Mariela Garriga, Antonio Bustorff.
Waddingham earned an Emmy in 2021 for her work on "Ted Lasso" as an outstanding supporting actress in a comedy series. The popular soccer comedy's third season debuts on Apple TV+ on March 15.