'Grotesque' A New Horror Indie Film By Brandon Rhiness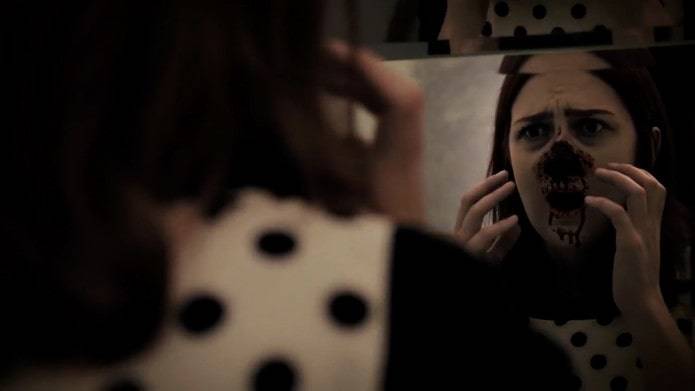 Today we are presenting a unique horror movie with a very interesting idea.
Grotesque is about a young woman Mildred Moyer (Elizabeth Chamberlain) who was born with an abnormally enormous nose. Poor Mildred spent her whole life being ridiculed for her appearance until one day she couldn't take it anymore and caved to the peer pressure to get plastic surgery.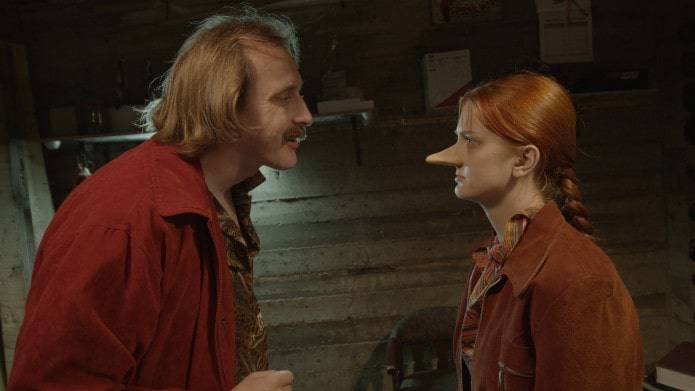 Now Mildred was an intern and didn't have a lot of money, so she had to find the cheapest doctor possible. And…let's just say the operation didn't turn out well and Mildred was left horribly disfigured. This might sound like a tragic tale, but to be honest…it's not! And all those people over the years who made fun of the way Mildred look? They get what's coming to them in the most horrifically violent way possible. Mildred will exact her revenge on co-workers, roommates, family, ex-boyfriends, even the terrible employees at the beauty salon that always treated her horribly.
Grotesque is written & directed by Brandon Rhiness who is known for his stoner comedy Hot Box and the thriller The Project.
A message from the crew: A wonderful cast and crew of dedicated creative people and horror fans came together to make Grotesque and we can't wait to unleash it on the world. We just need a little more money to finish the movie, then it will be ready for the world!