Get a Sneak Peek at 'The Chapel': Director Carlota Pereda's Latest Horror Film After 'Piggy'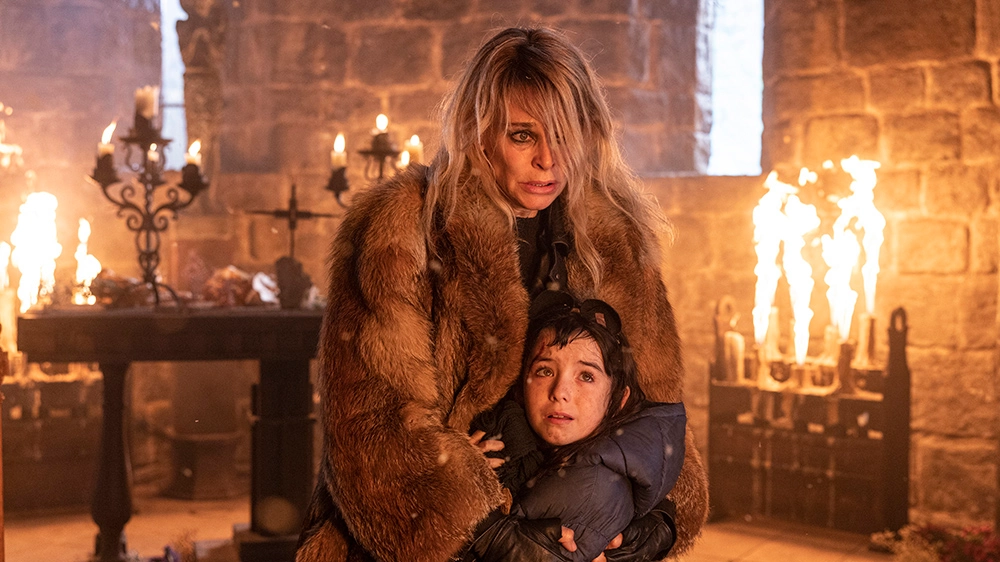 Director Carlota Pereda Returns with 'The Chapel': A Haunting Tale of Motherhood and the Supernatural.
Renowned Spanish filmmaker Carlota Pereda, known for her previous work on "Piggy," is back with a new horror film titled "The Chapel." The excitement surrounding the project is building, and Variety has just released an exclusive first-look image from the movie, heightening anticipation among fans.
According to Variety, Filmax ([REC]) will be presenting "The Chapel" at the prestigious Cannes market, further adding to the buzz surrounding the film. The story revolves around Emma, an 8-year-old girl who seeks the assistance of Carol, a phony medium, in order to communicate with the spirit of a little girl trapped in a chapel for centuries.
Emma believes that establishing contact will allow her to continue conversing with her terminally ill mother even after her passing. However, unbeknownst to Carol, Emma possesses a genuine gift, and if she attempts to use it without Carol's guidance, she may unknowingly put her young life at risk.
Describing "The Chapel" as a deeply personal narrative, Carlota Pereda delves into the complexities of the mother-daughter relationship. The film explores the challenges of understanding one another, often leading to revelations and realizations in adulthood, albeit too late. Pereda muses on the theme of motherhood and the supernatural, raising questions about the possibilities beyond the realms of the physical world.
"The Chapel" was written by Albert Bertrán Bas, Carmelo Viera, and Carlota Pereda herself. This highly anticipated film is a joint production between Filmax, Bixagu Entertainment, and receives support from Netflix, RTVE, and EiTB, further solidifying its prominence in the industry.
As fans eagerly await the release of "The Chapel," the combination of Pereda's distinct storytelling and the intriguing supernatural elements promises an enthralling cinematic experience that explores the depths of human relationships and the mysteries of the spiritual realm.