Gamera: Rebirth Poster: Netflix's Upcoming Animated Series Will See Gamera Taking on Five Kaiju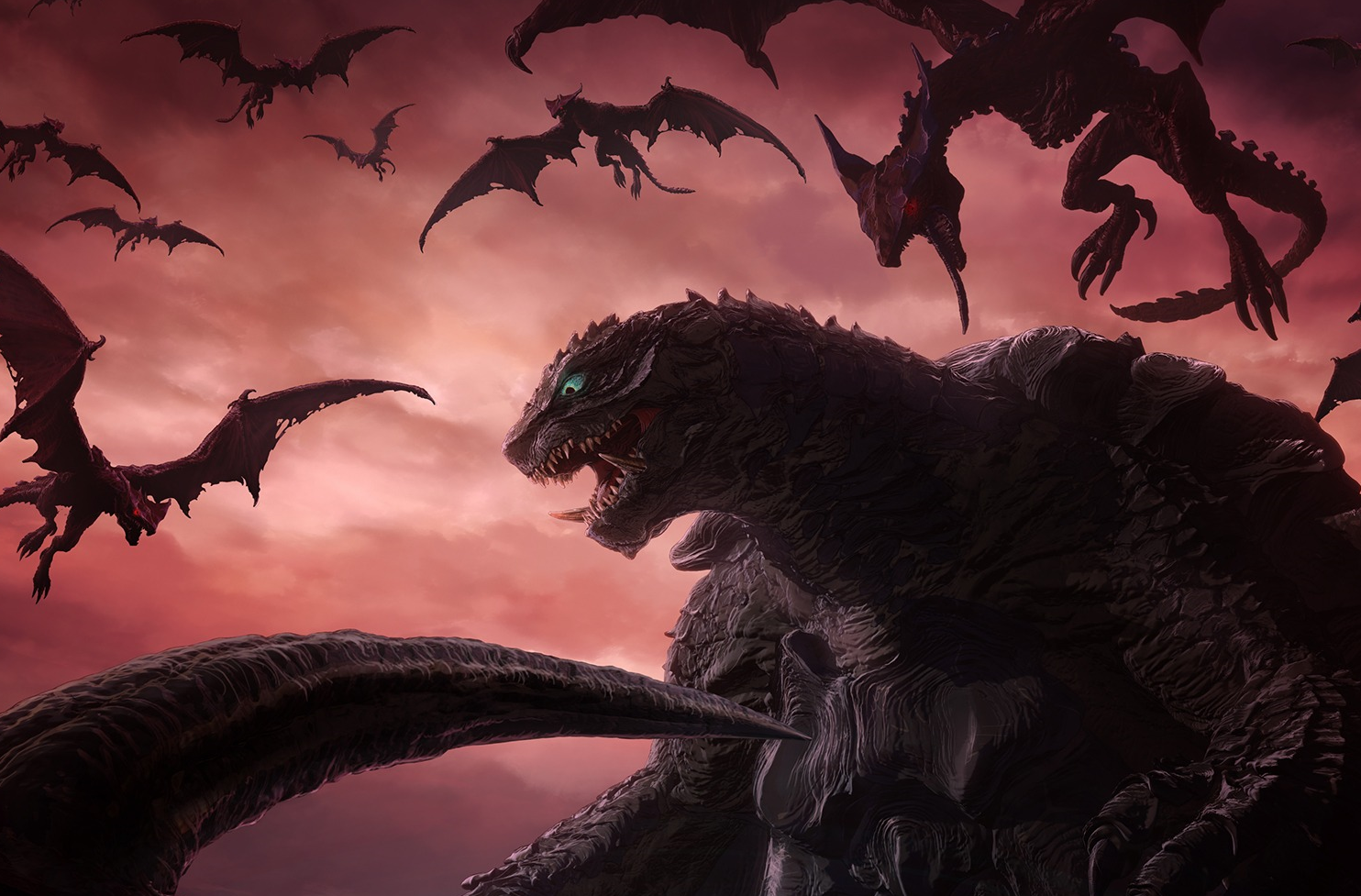 With the upcoming six-episode anime series Gamera: Rebirth, the kaiju known as Gamera will be brought back to life. In the next series, Gamera will face off against FIVE distinct Kaiju, and this morning, Netflix unveiled brand-new poster art.
The most recent poster features monster-sized wrestling action between Gamera and Jiger.
The project's official Twitter bio states, "From the Showa era to the Heisei era, the creation of the new work "GAMERA -Rebirth" of the huge monster Gamera that has been revered by monster enthusiasts all over the world has been decided! Netflix's global dissemination!"
Director Mr. Shusuke Kaneko stated in a statement, "When I came up with my own idea for Reiwa Gamera and made a proposal, KADOKAWA has already started a new project, and it's content that makes me think that's what happened, so I can expect this too. With that in mind, I would want to support the club from the position of a baseball commentator who has experience as a manager of the Gamera squad until they win the championship and pitch again."
According to Wikipedia, Gamera made his debut in the 1965 movie Gamera, the Giant Monster. Toho's Godzilla film series was designed to be competed with by the character and the first movie. Since then, Gamera has become a Japanese icon in his own right, appearing in a total of 12 films made by Daiei Film and later Kadokawa Daiei Studio, and numerous media."
Gamera is an ancient turtle creature that breathes fire and has been altered by exposure to nuclear bombs.