'Friday the 13th: A New Beginning' Star Carol Locatell Has Died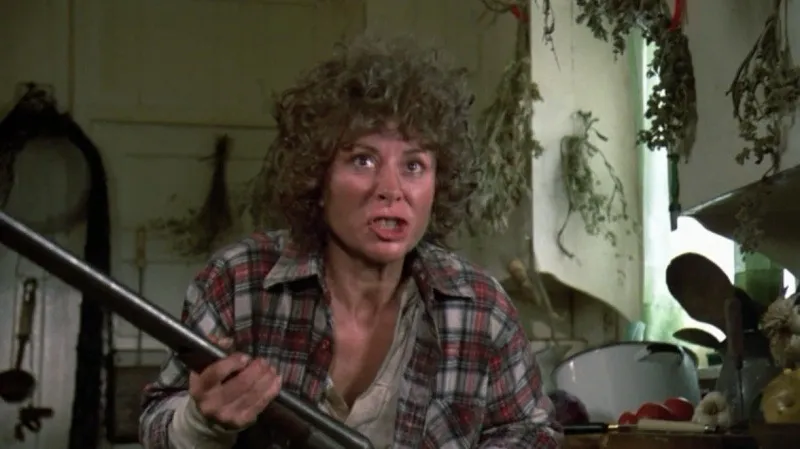 This week, we got the tragic news that Carol Locatell, who was well-known to horror fans for her part in Friday the 13th: A New Beginning, has passed away at the age of 82.
Carol Locatell played Ethel (also known as Ma) alongside Ron Sloan's character Junior in the fifth Friday the 13th movie back in 1985. Her scene-stealing performance helped make her a fan-favorite celebrity on the horror convention circuit in subsequent years.
In his posts on Instagram Sean Clark writes, I recently received a call from Ron Sloan informing me that our friend Carol Locatell, who most fans know as Ethel aka Ma in Friday the 13th Part 5 A New Beginning, had lost her battle with cancer. My heart goes out to her husband Greg and their entire family.
"I had the great fortune of working with her for more than 15 years, and she was an amazing person," Clark continues in his eulogy. She was scheduled to attend at CreepieCon in February 2003 and Spookala in Florida in December 2002. Just before Spookala, she received the news that she had cancer, and I recall her calling to apologize for having to cancel. She had the personality type. She was more concerned with disappointing me and her fans than anyone else. Since CreepieCon was a nearby event that she could drive to, she had high hopes of attending it when her treatment began. She clung to this desire right up until the event but simply lacked the energy to do so. She put up a valiant battle. She will be sorely missed. Rest in peace, dear friend.
The films Coffy, Thunder County, Yesterday's Child, Sammy, Paternity, Sharky's Machine, The Bad Seed, The Daytrippers, Bug, The Family Stone, Bound by a Secret, Reality, and most recently Friday the 13th fan film 13 Fanboy are among the more than 70 acting roles Carol Locatell has appeared in.
On television, Locatell made numerous guest appearances on programs like "McCloud," "Bonanza," "Mannix," "Emergency!", "M*A*S*H,", "Growing Pains,", "ER,", "7th Heaven,", "Saved by the Bell: The New Class,", "Ally McBeal,", "Touched by an Angel," and "Grey's Anatomy."
View this post on Instagram