First Pictures From "Dune: Part Two" Show Florence Pugh as Princess Irulan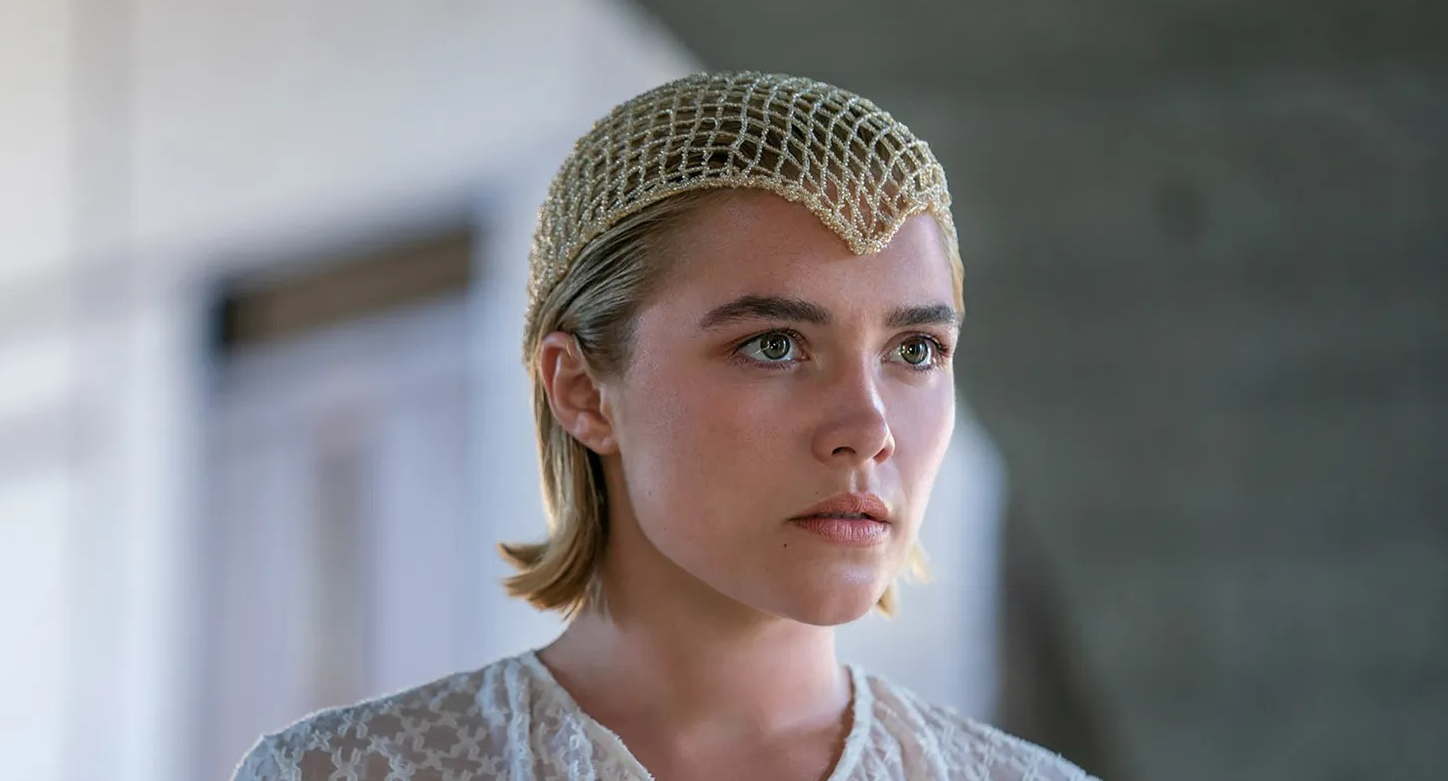 On November 3, 2023, the eagerly awaited sequel Dune: Part Two will hit theaters, and this morning Vanity Fair has an exclusive first look at the picture.
Part Two is a "war epic action movie," according to returning director Denis Villeneuve, who also notes that it's not a sequel but rather a true "second part."
It's vital to note that this is a second section and not a sequel, he tells the publication. There is a distinction. I wanted the movie to begin exactly where the characters were in the last scene. There isn't a time gap. I desired dramatic coherence with Part 1.
For Dune: Part Two, directed by Denis Villeneuve (Dune), Timothée Chalamet, Rebecca Ferguson, Zendaya, and Josh Brolin will all be back.
In addition to Christopher Walken, Florence Pugh, Léa Seydoux, Austin Butler, Tim Blake Nelson, and Christopher Walken star in Dune: Part Two.
Dune, which was concurrently released in theaters and on HBO Max in 2021, debuted to a domestic audience of $41 million and ended its run with $108 million domestically and $400 million globally.
The hero's journey of a legendary and emotionally charged hero, Dune tells the tale of Paul Atreides, a smart and gifted young man born into a tremendous destiny beyond his comprehension, who must journey to the most perilous planet in the universe to protect the future of his family and his people. Only those who can overcome their fear will survive as evil forces erupt into conflict for the planet's sole supply of the most valuable resource ever discovered—a substance capable of unlocking humanity's ultimate potential.