First Look at Xavier Gens' Untitled Shark Attack Horror Film For Netflix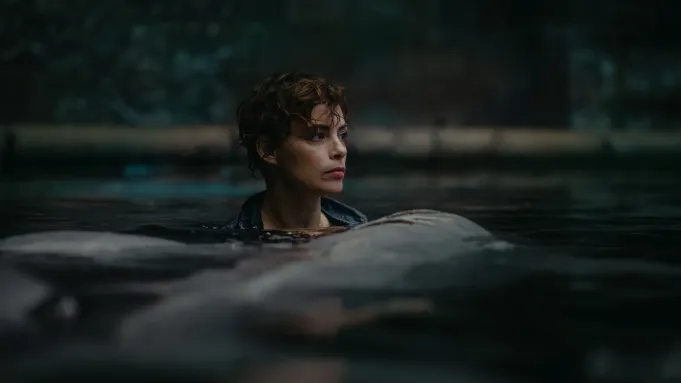 Variety has released the first image and some preliminary details for the Netflix shark attack drama from French director Xavier Gens (Frontiers, Cold Skin).
Although the movie hasn't been given a name yet, we do know that it is set in Paris. An "ambitious elevated genre film," according to Variety, will debut on Netflix in 2024.
Variety specifics, "The movie takes place in Paris during the summer of 2024 when the World Triathlon Championships are being held on the Seine for the first time. Sophia, a talented scientist, hears that a sizable shark is swimming deep in the river from Mika, a young environmental activist.
"They have no choice but to join forces with Adil, the Seine River police commander, to prevent a bloodbath at the center of the city."
Starring are Nassim Lyes (Overdose) and Bérénice Bejo from "The Artist."