First Look at the Restoration of Park Chan-Wook's Revenge Thriller in the "Oldboy" Trailer From Neon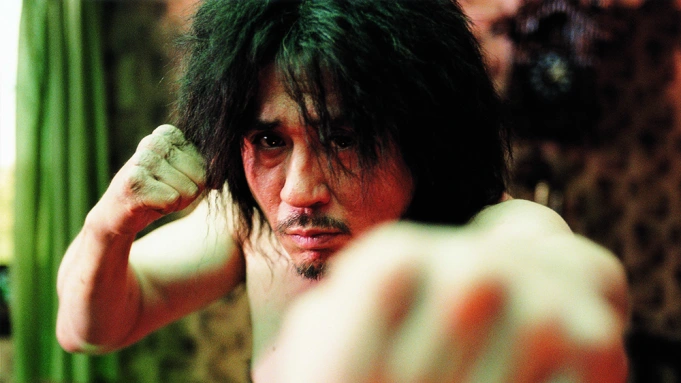 The 20th anniversary of Park Chan-wook's Oldboy is being widely recognized by NEON. An official poster for the impending restoration of the mind-blowing revenge movie was released yesterday. A release date and the trailer were announced today.
Oldboy by Park Chan-wook will keep you guessing at every turn as a Greek tragedy through a violent revenge thriller. And from the beginning as well. On the night of his daughter's fourth birthday, Oh Dae-su (Choi Min-sik) is kidnapped and wakes up imprisoned and confined in a hotel room. He finds out that his wife had been killed and that he had been blamed for it. 15 years later, Oh Dae-su is abruptly set free and is given the task of locating his kidnapper.
It's exactly the kind of astonishment you want to see on a big screen. Fortunately, Oldboy will be restored and remastered by NEON and released in theaters on August 16, 2023.
Oldboy, a 2013 remake, also stars Yoo Ji-tae and Kang Hye-Jung.
Kim Dong-joo produced the film Oldboy, which was written by Hwang Jo-yun, Lim Jun-hyung, and Park Chan-wook. The dark thriller is partially inspired by Tsuchiya Garon and Minegishi Nobuaki's Old Boy graphic novel.
Sympathy for Mr. Vengeance and Lady Vengeance are both part of Park Chan-wook's "Vengeance Trilogy," which began with the 2003 original. Each is a unique tale that is only tied together by the cruel, heartbreaking subject of retribution. That means if you haven't seen Oldboy on the big screen, you won't have to worry about catching up.
It's safe to suppose that NEON will continue to commemorate the 20th anniversary of this gritty thriller. Keep checking back for additional information on the 20th-anniversary edition of Oldboy as it becomes available.