First Glimpse: Lizzy Caplan in Upcoming Horror Film 'Cobweb' from the Creator of "Marianne"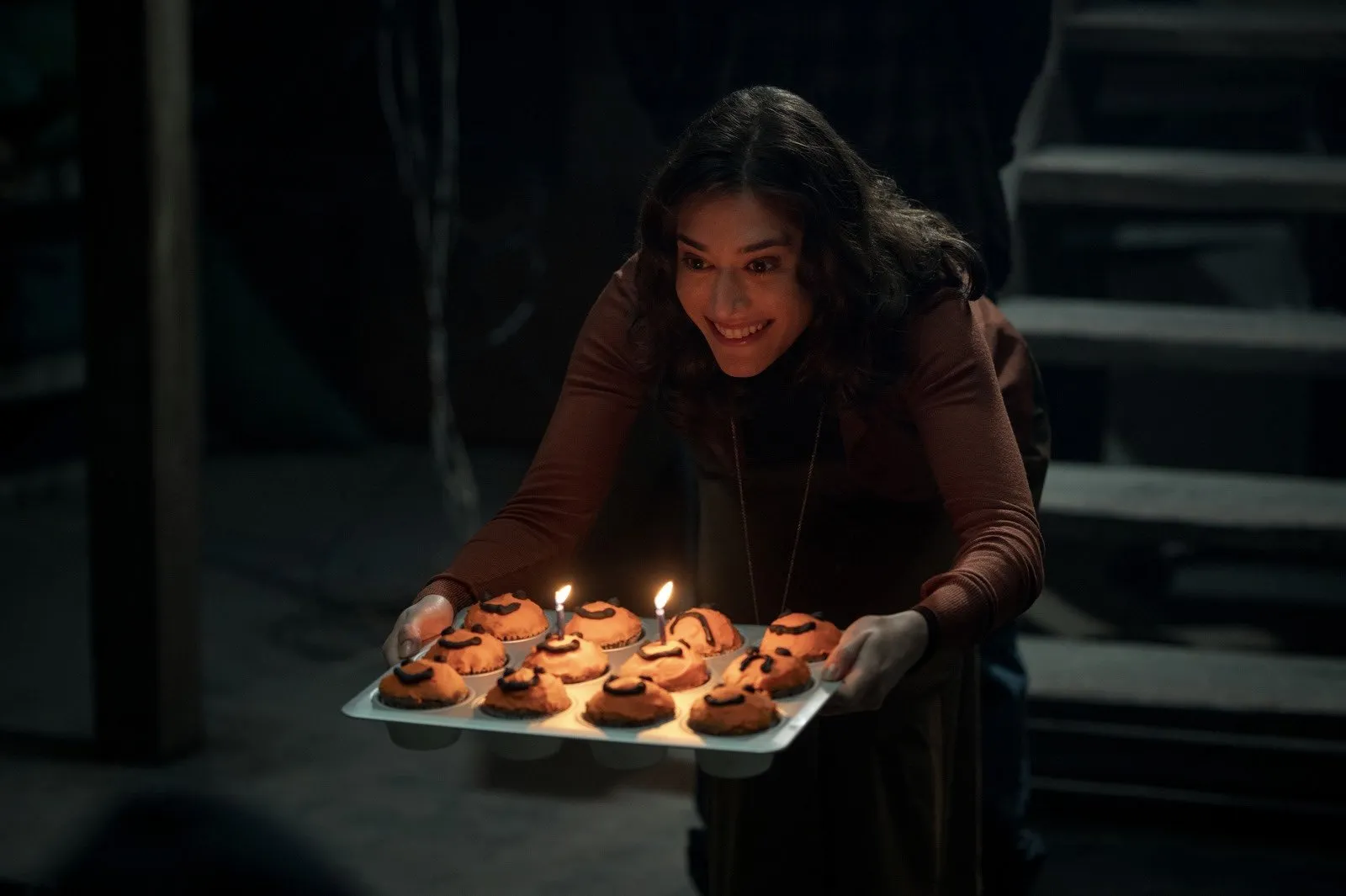 Get ready for a spine-chilling experience as the first look of Lizzy Caplan in the upcoming horror movie "Cobweb" has been unveiled. The film comes from the talented creator of the hit series "Marianne," which left audiences on the edge of their seats. This exciting sneak peek gives horror fans a glimpse into the terrifying world crafted by the visionary filmmaker.
In "Cobweb," Caplan takes on the lead role, immersing herself in a dark and mysterious narrative. The plot remains tightly under wraps, leaving viewers intrigued and eager to uncover the secrets hidden within the cobweb's intricate threads. With the combination of Caplan's captivating presence and the filmmaker's proven ability to deliver thrilling storytelling, anticipation for this horror movie is at an all-time high.
The image released offers a glimpse into the atmospheric and haunting visual style that horror enthusiasts can expect from "Cobweb." It hints at the psychological terror that awaits while leaving much to the imagination. As shadows dance and uncertainty looms, audiences can anticipate a journey into the depths of fear, where reality intertwines with the macabre.
Having garnered critical acclaim and a devoted following with "Marianne," the creator brings their unique storytelling prowess to "Cobweb," promising a fresh and captivating horror experience. With Lizzy Caplan's talent and dedication to her craft, her portrayal is sure to captivate audiences and draw them deeper into the unsettling narrative.
As production progresses, fans eagerly await further updates and glimpses into the terrifying world of "Cobweb." This first look sets the stage for a suspenseful and immersive horror movie that will keep viewers on the edge of their seats.
Stay tuned for more information on the release date and additional cast members of "Cobweb." As the cobweb's tangled mysteries unravel, prepare yourself for a chilling cinematic experience that will leave you with lingering nightmares.