'Evil Dead Rise' Releases Third New Picture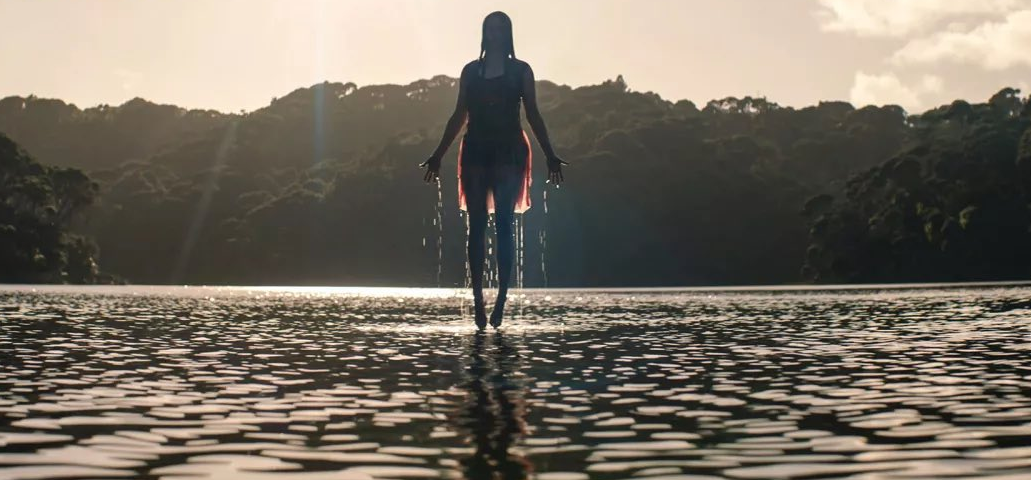 Next year 'Evil Dead Rise' will bring a new chapter in the 'Evil Dead franchise. Director Lee Cronin (The Hole in the Ground) and Warner Brothers will bring this new sequel to the big screen on April 21, 2023. Today we have an exclusive picture of the film!
Campbell tweets, "For the Deadites who weren't able to make it to BruceFest this year, I'm very excited to share this shot of the family from Evil Dead Rise. See them come together or be torn apart only in theaters April 21." Check out Campbell's tweet below.
In 'Evil Dead Rise':
"In the fifth Evil Dead film, a road-weary Beth pays an overdue visit to her older sister Ellie, who is raising three kids on her own in a cramped L.A apartment. The sisters' reunion is cut short by the discovery of a mysterious book deep in the bowels of Ellie's building, giving rise to flesh-possessing demons, and thrusting Beth into a primal battle for survival as she is faced with the most nightmarish version of motherhood imaginable."
Sam Raimi, Bruce Campbell, and Robert Tapert are producing the film. Campbell, will not appear in the film as Ash Williams since the film will have new characters and a new storyline.
In the cast, we find Gabrielle Echols (Reminiscence), Morgan Davies (The End), Nell Fisher (Splendid Isolation), Alyssa Sutherland, and Lily Sullivan.