'Dark' Creators to Join James Tynion Comic Series 'Something Is Killing The Children'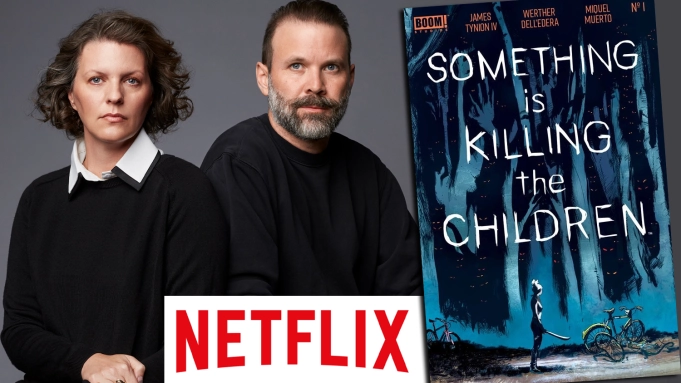 Deadline reports today that 'Dark' creators Baran bo Odar and Jantje Friese are now turning their attention to the comic book adaptation of Something Is Killing The Children, with Boom! Studios! and Netflix.
Something Is Killing The Children is a series that follows the strange events in a small town plagued by monsters that eat children and reveals a mysterious young woman who has the special powers to combat the creatures.
In Something Is Killing The Children
 "When the children of Archer's Peak begin to go missing, everything seems hopeless. Most children never return, but the ones that do have terrible stories— tales of terrifying creatures that live in the shadows. Their only hope of finding and eliminating the threat is the arrival of a mysterious stranger, one who believes the children and claims to see what they can see. Her name is Erica Slaughter and she kills monsters."
Published by Boom! Studios and co-created by DC Comics writer James Tynion (Batman) and Werther Dell'Edera, Something Is Killing The Children is one of the most successful original English-language comic series of the last five years, selling more than two million copies worldwide and winning multiple Eisner Awards including the 2022 Eisner Award for Best Continuing Series.
Boom! Studios' Stephen Christy and Ross Richie are executive-producing the adaptation, with co-creators Tynion and Dell'Edera co-executive producing.