Dakota Fanning Joins the Cast of Ishana Night Shyamalan's Thriller "The Watchers"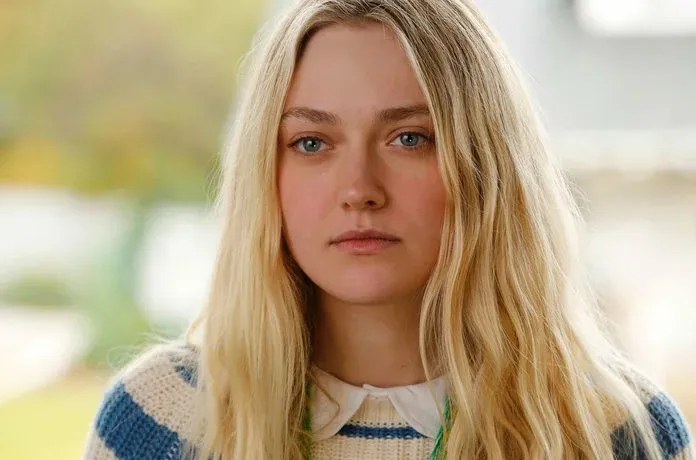 The Watchers from New Line will mark Ishana Night Shyamalan ("Servant")'s feature film debut, and Dakota Fanning has joined the cast.
According to Deadline, Fanning (Once Upon a Time in Hollywood) will play Mina, the protagonist character who becomes left in a vast, uninhabited forest in western Ireland. Mina is an artist.
When Mina seeks refuge, she unwittingly becomes trapped with three other people who are being monitored and stalked by unidentified creatures every night.
The movie is already scheduled for release on June 7, 2024, in theaters.
The script was written by Ishana Night Shymalan, who adapted the book by A.M. Shine.
Through Blinding Edge Pictures, M. Night Shyamalan and Ashwin Rajan will produce. Jo Homewood will serve as the executive producer, along with Nimitt Mankad of Inimitable Pictures.
"We are so thrilled to be working on Ishana's debut movie with The Watchers. The script grips you from the first page and never let us go, said Richard Brener, President, and Chief Creative Officer of New Line Cinema. It is equally visual, immersive, and horrifying.
According to a report from Deadline, "Ishana Night Shyamalan most recently worked as a writer and director on the widely praised Apple TV+ series Servant, which is currently airing its fourth and final season. At the age of 19, Shyamalan became one of the youngest-ever series writers/directors. He authored or co-wrote ten episodes and directed six episodes, including two season finales. In addition, she directed four music videos for R&B singer Saleka and the second unit on the blockbuster films Old and Knock at the Cabin, both of which dominated their respective opening weekends at the box office.