Cast for 'Dead Snow' Director's Holiday Horror Movie 'Violent Night'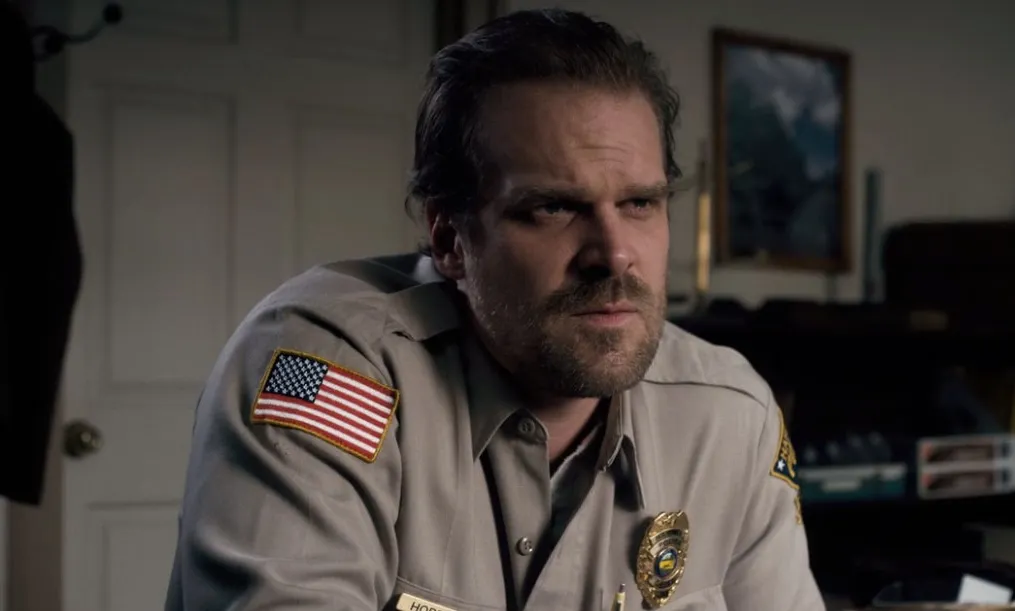 Norwegian filmmaker Tommy Wirkola (Hansel & Gretel: Witch Hunters, Dead Snow franchise) is back this year with Violent Night, a holiday horror tale starring David Harbour ("Stranger Things," Hellboy).
Deadline brings us more casting news today, with Edi Patterson (The Righteous Gemstones) and Cam Gigandet (Tom Clancy's Without Remorse) signing on.
Additionally, John Leguizamo, Beverly D'Angelo, Alex Haskell and Alexis Louder star.
Universal will release Violent Night on December 2, 2022.
"A team of elite mercenaries breaks into a wealthy family compound on Christmas Eve, taking everyone inside hostage. But the team isn't prepared for a surprise combatant: Santa Claus (Harbour) is on the grounds, and he's about to show why this Nick is no saint."
Pat Casey and Josh Miller (Sonic) wrote the movie. Kelly McCormick and David Leitch produced for 87North.