'Barbarian' Star Georgina Campbell Joins the Cast of Irish-Set Horror Film 'The Watchers'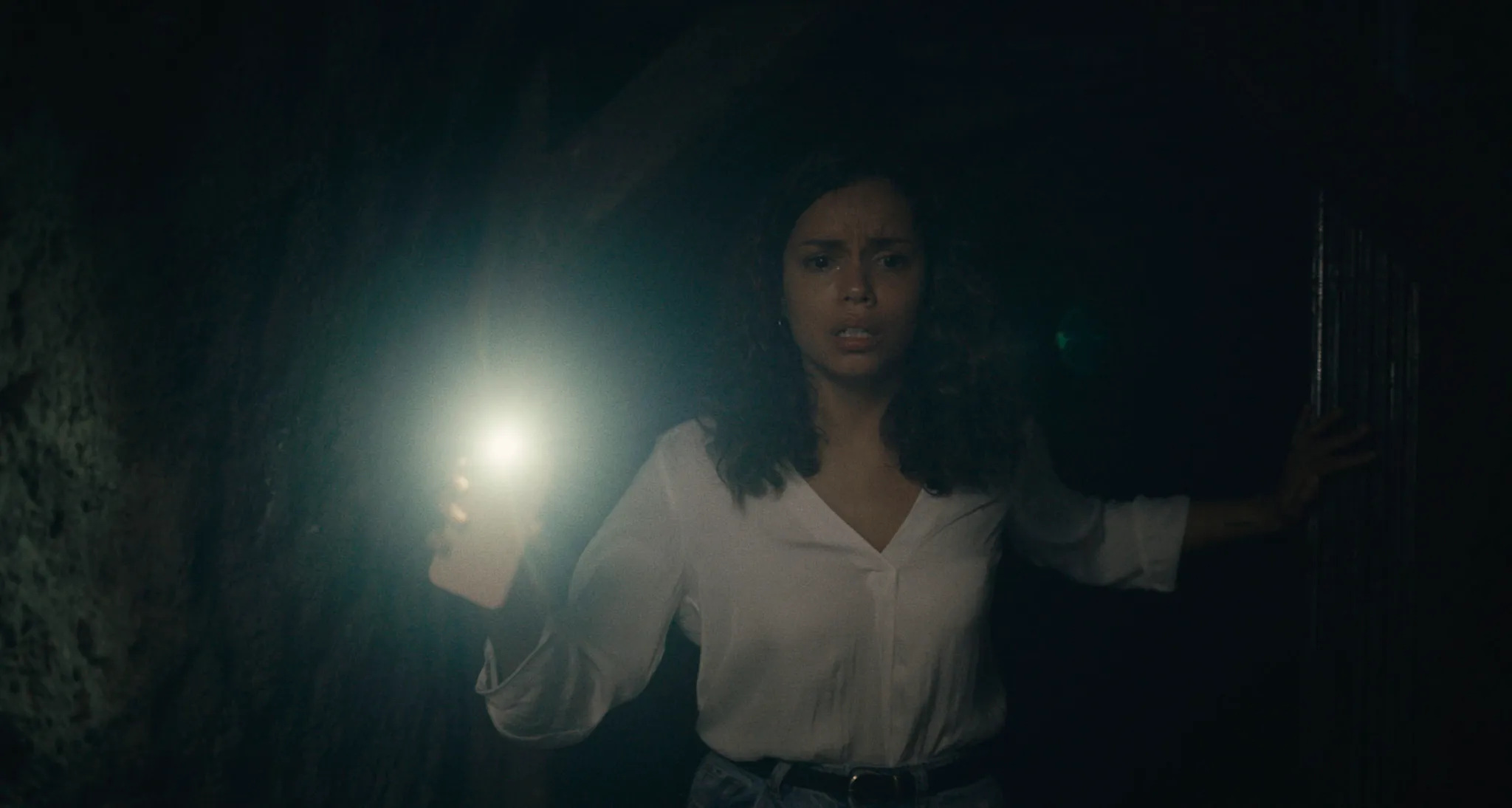 Georgina Campbell is preparing to make a comeback to the genre with New Line's The Watchers after surviving the horrors of last year's Barbarian.
According to THR, Campbell will co-star in Ishana Night Shyamalan's first feature film with Dakota Fanning.
The Watchers centers on 28-year-old artist Mina, who becomes lost in a vast, uninhabited forest in western Ireland. When Mina seeks refuge, she unwittingly becomes trapped with three other people who are being watched and stalked by enigmatic creatures every night.
It is anticipated that production will start this summer in Ireland, with the theatrical debut set for June 7, 2024.
Campbell will portray one of the three strangers, but at this moment, little is known about the character. We can only hope that her character has it easier than Tess from Barbarian, but we have a feeling that whatever is hiding in the forest won't be good. After all, it is a horror movie.
According to earlier rumors, Fanning will portray Mina.
The novel by Irish writer A.M. Shine, which was initially released in October 2021, was adapted into a script by Shymalan. In addition to writing and directing the popular Apple TV+ series "Servant," Ishana Night Shyamalan also served as second unit director on the films Old and Knock at the Cabin.
Through Blinding Edge Pictures, M. Night Shyamalan and Ashwin Rajan will produce. Additionally, Nimitt Mankad will produce through Inimitable Pictures. Executive producing are Stephen Dembitzer and Jo Homewood.
"We are so thrilled to be working on Ishana's debut movie with The Watchers. In an earlier statement, Richard Brener, President and Chief Creative Officer of New Line Cinema, said, "Equal parts beautiful, immersive, and horrifying, the script hooks you from the first page and never lets go.
Campbell will next be seen in the upcoming Bird Box spinoff, A ciegas, while we wait to learn what is hiding in the Irish woods.