Awesome Pictures of Evil Dead's Ladies Bring Together 'Evil Dead Rise' Newcomers and Franchise Legends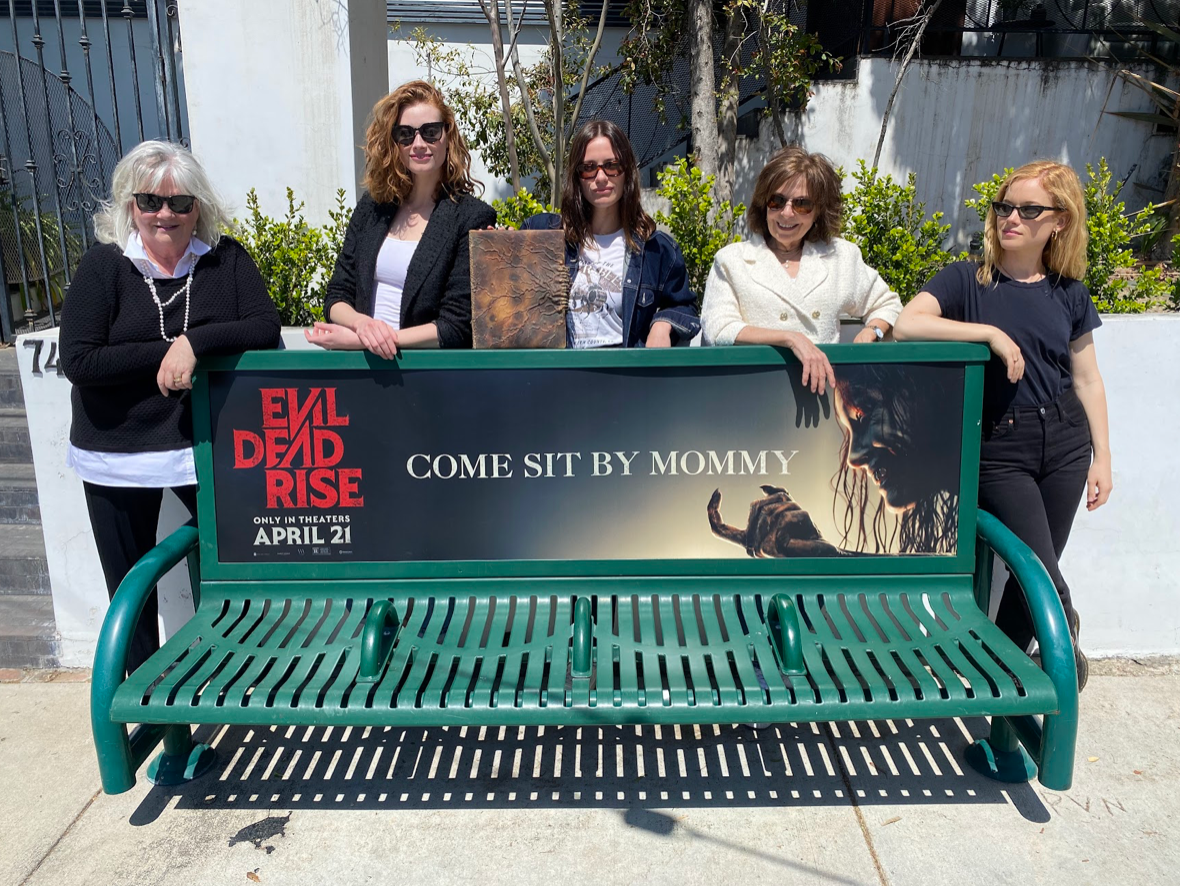 Alyssa Sutherland, Lily Sullivan, and Jane Levy from the film Evil Dead 2013 were spotted hanging out earlier this week, and today we have received an even better picture. Even more of the female protagonists from The Evil Dead gathered this week for lunch to commemorate the film's 40th anniversary!
The actors from the original, the remake, and this year's sequel are all together in the images you'll find above and below from the storied Evil Dead franchise.
Betsy Baker (Linda, The Evil Dead 1981)
Alyssa Sutherland (Ellie, Evil Dead Rise)
Lily Sullivan (Beth, Evil Dead Rise)
Theresa Tilly (Shelly, The Evil Dead 1981)
Jane Levy (Mia, Evil Dead 2013)
In Evil Dead Rise, Sutherland and Sullivan play the sisters Ellie and Beth, and we have a hunch that the franchise's followers will welcome the new couple with open arms.
On April 21, 2023, Lee Cronin's Evil Dead Rise will hit theaters.