A24 Pearl Trailer 2022 "X" Bloody Prequel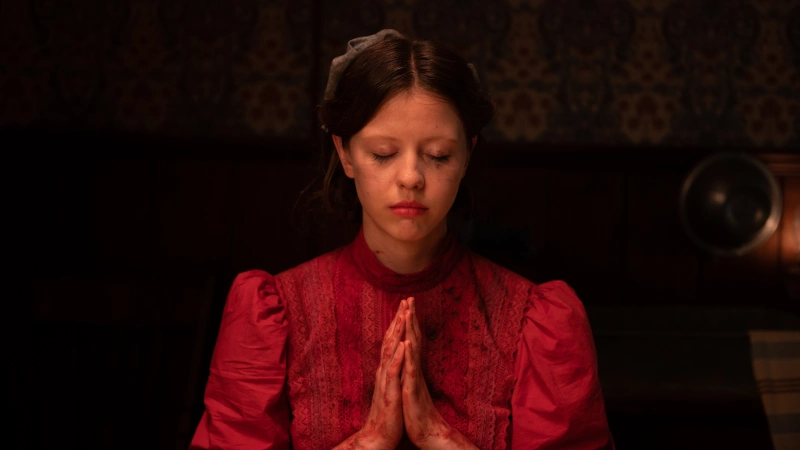 Synopsis 
Pearl is billed as an origin story for X's murderess of the same name. It finds the character tending to her ailing father under the bitter and overbearing watch of her devout mother, while trapped on her family's isolated farm.
Ti West ("VHS, The ABCs Of Death") released the indie horror hit X. Set in 1979 and centered on a group of young filmmakers who set out to make an adult film in rural Texas. But when their odd elderly hosts catch them in the act, the cast finds themselves fighting for their lives. Starring Mia Goth, Jenna Ortega, Brittany Snow, and more "X" was a hit for A24, but what audiences didn't know that West had made a prequel starring Mia Goth. For sensitive viewers, proceed with caution. My initial reaction to the trailer I was lost for words. Every image everyone facial expression delivered a powerful punch to the gut. Such a bone chilling trailer.  The set design feels like the 1955 Oklahoma movie.  With the bright technic colors of a Mary Poppins and a dash of The Wizard of Oz. I will be watching.
The film jumps back in time of Pearl's youth. Fame-hungry girl limited by her upbringing and poverty, but willing to do anything to be on the Hollywood screens. This trailer does a great job laying clues throughout which ultimately drives her to kill. What do you think about this trailer?
Releases 2022