A24 Announces 'MaXXXine' Cast, Featuring Mia Goth, Kevin Bacon, and Giancarlo Esposito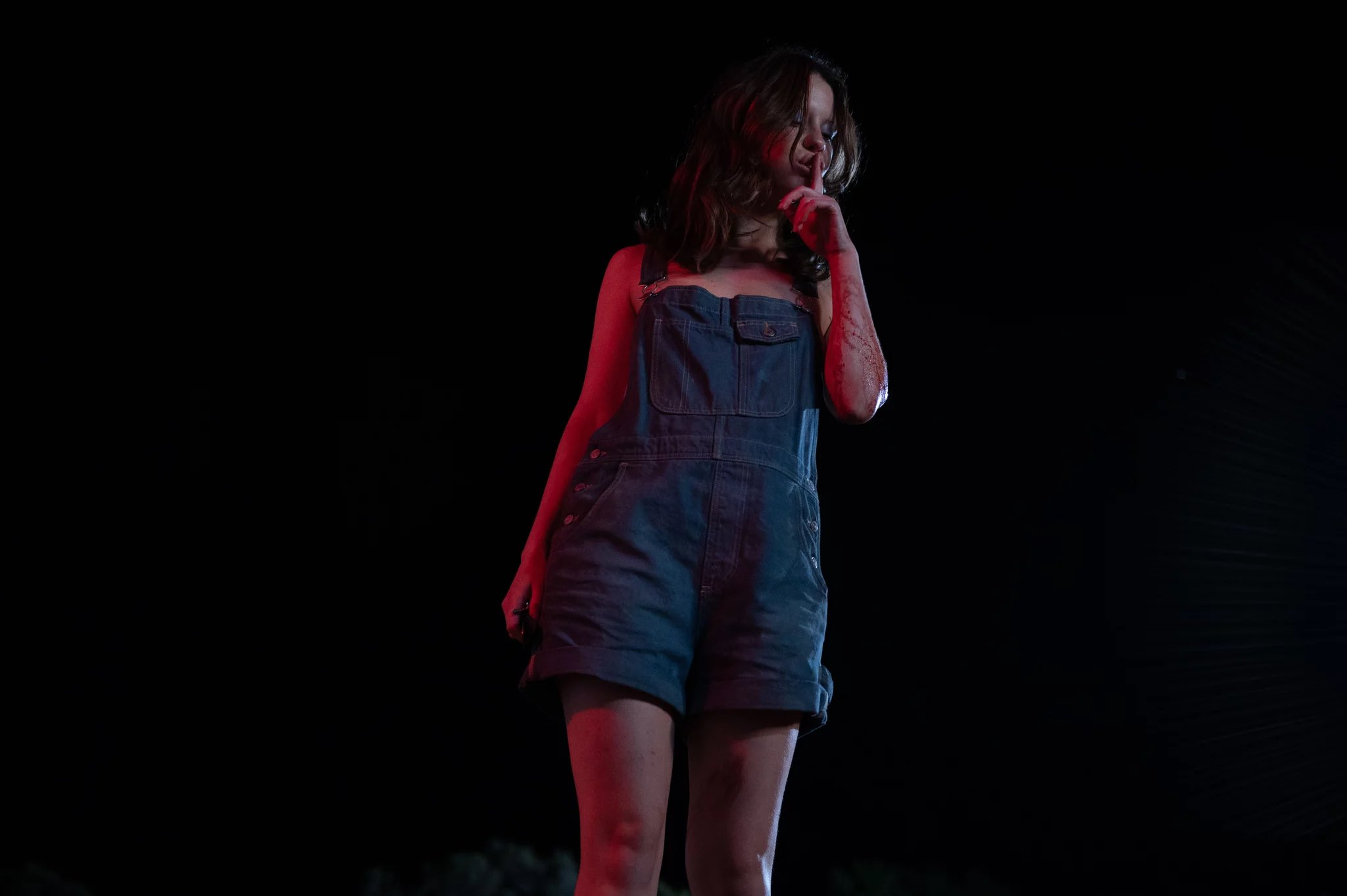 Ti West's X trilogy concludes with MaXXXine, a followup to last year's films X and Pearl. Confused? Don't be like that! The first film in the franchise, X, was set in the 1970s, whereas Pearl was a prequel set in 1918. And MaXXXine is set in the 1980s, following the events of X.
Mia Goth will reprise her role as Maxine in the upcoming 80s-set sequel directed by Ti West, and A24 has confirmed the whole cast that will be joining Goth this morning.
Elizabeth Debicki, Moses Sumney, Michelle Monaghan, Bobby Cannavale, Lily Collins, Halsey, Giancarlo Esposito, and Kevin Bacon star in MaXXXine.
Check out the teaser for the MaXXXine cast reveal below…
"MaXXXine alters the franchise's timeline to pick up with Maxine after the violent events of X, as the single survivor continues her road to stardom, aspiring to be an actress in 1980s Los Angeles."
Production begins this month, with no release date announced as of yet.
"By far the best writing of the three." "It's going to be the best of the three movies," Goth recently told Variety.
"It's the largest story of the three with the highest stakes, and Maxine has been through so much at this point," Goth concluded. So, when we meet her in this new universe, she's a force to be reckoned with, and she has some pretty wild experiences."
Hollywood, here she comes. #MaXXXine pic.twitter.com/EURttoG5hM

— A24 (@A24) April 5, 2023