Here is the Feature Film Schedule for the Sixth Annual Salem Horror Fest in 2023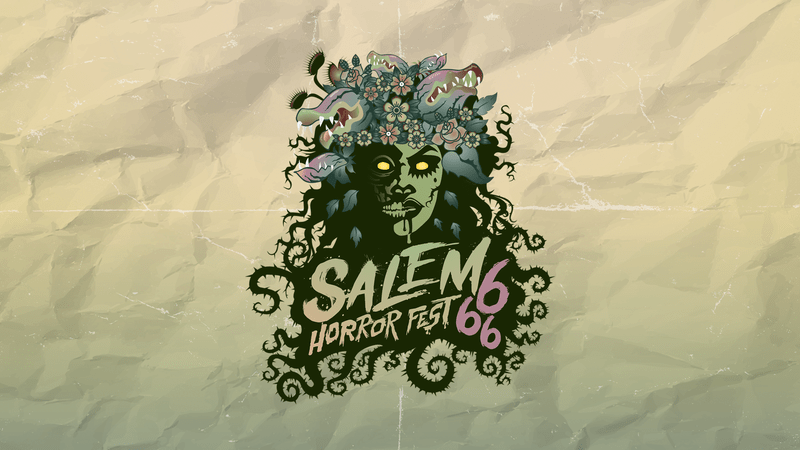 BD reports that Salem Horror Fest, one of the "greatest genre festivals in the world" according to MovieMaker Magazine, will come back to the Peabody Essex Museum on Thursday, April 20, 2023.
A number of premieres, filmmakers, and special guests, including Linnea Quigley, Amelia Kinkade, Geretta Geretta, William Ragsdale, Amanda Bearse, and Stephen Geoffreys, will be part of the Salem Horror Fest, which is being organized by Cinema Salem and Bit Bar. It will also feature live podcasts from Faculty of Horror and Horror Queers.
The celebration will celebrate Tony Todd, a legendary actor best known for creating the iconic role of Candyman in the 1992 film as well as other other roles.
The complete feature film schedule for the sixth annual Salem Horror Fest was released this week by Fangoria, and we've included it below. Visit Fangoria for additional details!
"The world is becoming a more frightening place, but Salem remains queer as fuck with zero tolerance for fascist bullshit," says festival director Kay Lynch to Fangoria. Everyone will adore Salem in the spring and be able to fully appreciate its charm as a seaside town with a rich history and hospitable weirdos.
WEEKEND ONE:
Your Love is Mine
Directed by Luke Wijayasinha-Gray and Luke J. S. Australia, 81 minutes
A sudden tragedy threatens the relationship of Violet (Sene Priti) and Sam (Lester Ellis Jr). One of them goes to unthinkable lengths to preserve their union.
In a Dark, Dark Room
Directed by Denis Sobolev
Ukraine, 83 minutes
In a small town, misfit teens discover an ominous site of pagans, awakening a dark force that is fought by a mysterious biker – a history teacher by day and a witch hunter by night.
Summoners
Directed by Terence Krey
United States, 90 minutes
Jessica Whitman isn't a witch. Not anymore, at least. She left it behind when she left her hometown almost ten years ago. But when a childhood friend needs her help performing a dark spell, she finds herself questioning her sense of right and wrong, and grappling with her late mother's secrets.
Pendulum
Directed by Mitch Wilson, Troy Hart, Dan Repp & Lindsay Young, Steven DeGennaro, Carlos Ibarra, and Sahvannah Rae
United States, Canada, 88 minutes
A witch anthology. A young girl, Olivia, seeks out Miss Rosewood, an infamous local witch, for training. But first, Olivia must join Miss Rosewood's coven. Miss Rosewood shares the story of each member of her evil sisterhood.
No More Time
Directed by Dalila Droege
United States, 82 minutes
A couple seeks refuge in a remote mountain town to escape a mysterious disease that makes some people disappear and others turn into hateful murderers. Strange figures emerge from the surrounding forest, and it's unclear if they are helping or harming. As the stakes grow higher and the dangers draw closer, the couple must decide who to trust and what they are willing to do to survive.
Wolves
Directed by Danny Dunlop
Canada, 103 minutes
Inspired by true events. When a young social recluse stumbles onto a series of unsolved cold cases, he finds himself pulled deeper into society's dark underside and must face his own demons to learn the truth.
Stag
Directed by Alexandra Spieth
United States, 93 minutes
Jenny, an urban loner, must fight for redemption at her estranged BFF's bachelorette party. This film, the director's horror-comedy feature debut, is a female-friendship saga that examines loss, gaslighting, and betrayal, and asks Can you overcome the past? In the words of the director, "My film is for women of all ages, and especially college and high school students. It's for the girl I was then, and the woman I am now."
Bury the Bride
Directed by Spider One
United States, 83 minutes
Bride-to-be June's bachelorette weekend turns deadly when her blood thirsty fiancé and his friends show up to crash the party.
Brightwood
Directed by Dane Elcar
United States, 84 minutes
A couple find themselves trapped while on a run around a pond.
The Ones You Didn't Burn
Directed by Elise Finnerty
United States, 70 minutes
A young man returns to his family home after his father's death. He meets two women who claim his father's land was stolen from their ancestors after they were accused of being witches. He soon finds himself the center of an occult conspiracy that led to his father's suicide and now threatens to destroy him.
WEEKEND TWO:
T Blockers
Directed by Alice Maio Mackay
Australia, 71 minutes
Ancient parasites that thrive on hatred rise from beneath a small town and take the most fearful and susceptible as hosts. A young trans filmmaker, who is struggling to transition in increasingly hostile times for LGBTQ+ people, realizes that only she can sense the possessed and must rally the resistance before the horror escapes and spreads.
The Forest Hills
Directed by Scott Goldberg
United States, 80 minutes
A man is tormented by nightmarish visions after enduring head trauma while camping in the Catskill woods.
Guys At Parties Like It
Directed by Micah Coate and Colton David Coate
United States, 79 minutes
A jaded party girl finds herself engrossed in a dangerous game of survival when a ritualistic fraternity party spins out of control and descends into madness.
Bliss of Evil
Directed by Joshua Morris
Australia, 83 minutes
Isolated and stalked, a band must attempt to escape the recording studio where they're trapped before they fall prey to a mysterious intruder in Josh Morris's soon-to-be-classic Aussie slasher.
The Weird Kidz
Directed by Zach Passero
United States, 80 minutes
On a weekend campout, a dark monster terrorizes a group of campers who fall prey to an ancient legend and conspiring local townsfolk. For preteen Dug, Mel and Fatt, and Dug's older brother and girlfriend, a night out in the desert becomes a survivalist horror adventure. Zach Passero's heartfelt coming-of-age tale about growing up and surviving a night of terrors juggles frights, laughs, and an amputated arm in this unique hand-animated joy ride of a creature feature.
Maya
Directed by K Pervaiz
United Kingdom, 92 minutes
After a childhood incident leaves her without any memories, Maya is adopted by an elderly couple, along with another orphan, Kalika, who she forms a sisterly bond with. Through feverish nightmares and unsettling events, Maya travels to Karachi and rediscovers her traumatic childhood through the grips of jinn (demonic) possession.
He BGB TV
Directed by Jake McClellan, Adam Lenhart, and Eric Griffin
United States, 78 minutes
A retro-horror TV cable box infiltrates a neighborhood and curates nostalgic killer content to its audience. Drawing on television themes throughout the decades, this feature is jam packed with fun shorts, scary songs, and creepy characters all for a cheap laugh. A movie about watching TV!
Follow Her
Directed by Sylvia Caminer
United States, 95 minutes
In this psychosexual thriller, Jess Peters, a struggling actress and live streamer, has finally found her hook: secretly filming creepy interactions she encounters via online job listings, and using the kinks of others to fuel her streaming success. For her next episode, she's been hired to write the ending of a screenplay in a remote cabin. Once there, the alluring self-proclaimed screenwriter hands her a script in which the two of them are the main characters. This client isn't what he seems, and even though the money is great… the real payment here could cost her life.
Pou (Peacock)
Directed by Jaco Minnaar
South Africa, 90 minutes
POU (PEACOCK) is a South African gothic horror following the psychosexual journey of a young woman into the dark recesses of the Afrikaner psyche and its compromised past.
Saint Drogo
Directed by Michael J. Ahern, Ryan Miller, Brandon Perras
United States, 80 minutes
A gay couple, Caleb and Adrian, begin having similar, unsettling dreams concerning Caleb's ex, who had been working in Provincetown for the summer. Under the guise of taking an impromptu respite, Caleb convinces Adrian to trek to PTown in the winter only to find that his ex appears to be missing. As Caleb's dreams and hallucinations continue plaguing him, he becomes more determined to find his ex. But the longer he persists in his search, the sooner he nears the sinister secret the town is hiding.
Swallowed
Directed by Carter Smith
United States, 93 minutes
After a drug run goes bad, two friends must survive a nightmarish ordeal of drugs, bugs and horrific intimacy in this backwoods body-horror thriller.
Salem Horror Fest 2023 tickets, including general admission, VIP meet & greet packages, and weekend passes, are currently on sale at salemhorror.com.