[Exclusive] The American Rights to the Action thriller "Hunt Club" Starring Mickey Rourke and Mena Suvari Have Been Purchased
The movie's first trailer has also been made public.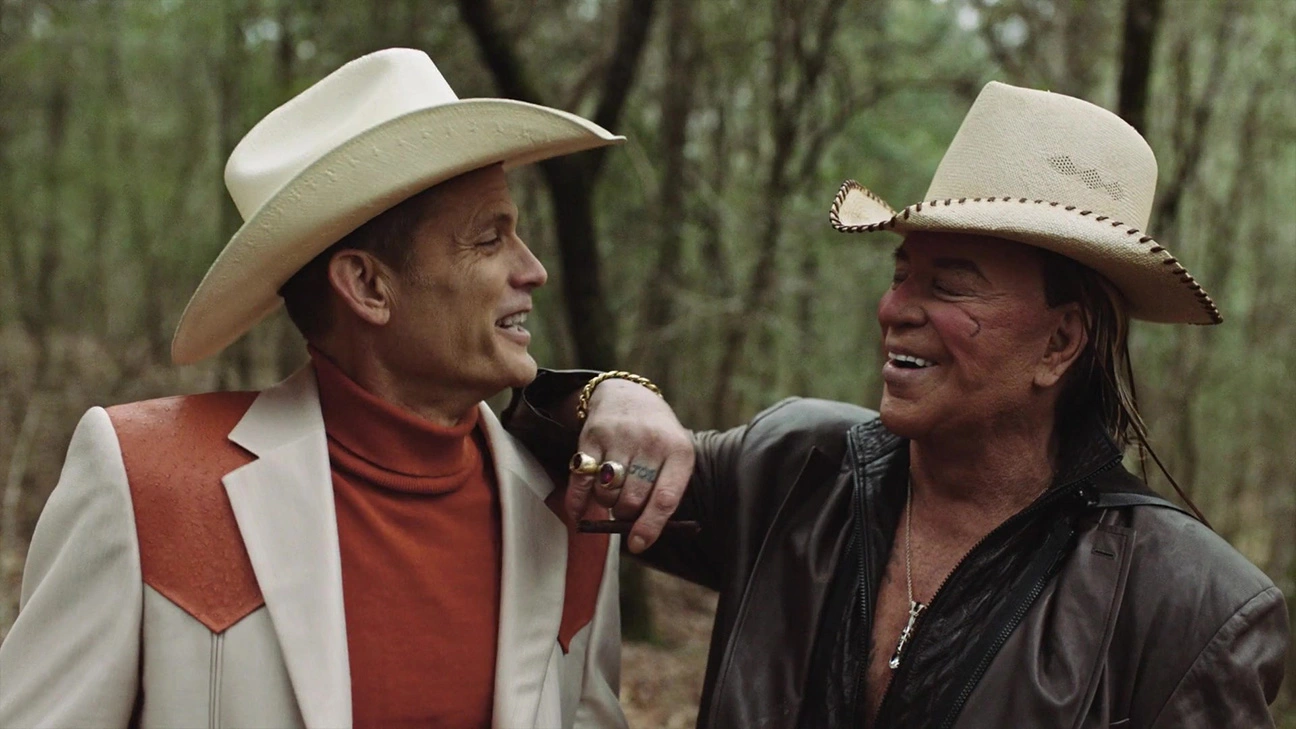 THR reports today that the upcoming action film Hunt Club, starring Oscar contenders Mickey Rourke (The Wrestler, The Expendables) and Mena Suvari (American Beauty, American Pie), has found a home in the United States.
The movie, which reunites Suvari and Rourke after they appeared together in Tony Scott's Domino in 2005, has been acquired by Uncork'd Entertainment. It was directed by Elizabeth Blake-Thomas (Just Swipe, Maybe I'm Alright), working from a scenario by David Lipper and John F. Saunders. Via their Latigo Films label, Lipper and his business partner Robert A. Daly Jr. produce alongside Mark Lester, Keli Price, and Kipp Tribble. Producer-executive Kimberly Hines.
Together with Suvari and Rourke, the cast also includes Kipp Tribble (Frequency), Jeremy London (Demigod), Jason London (The Rage: Carrie 2), Maya Stojan (Agents of S.H.I.E.L.D. ), Casper Van Dien (The Daughter), Will Peltz (13 Minutes), Jessica Belkin (The Orville), and Jessica Belkin (ReBroken).
Hunt Club follows Cassandra (Suvari), a woman who has just lost her girlfriend and daughter and is desperate to find help. In walks Carter offering her the chance to win $100,000 if she participates in the hunt on his island. She soon finds other women who are there for the cash have been tied up, only to be released as the hunted. With the help of Tessa and Lexi, Cassandra turns the tables on the men showing that women can be better hunters.
Keith Leopard, President of Uncork'd Entertainment, stated, "We're tremendously excited to be releasing this very hot tale of survival and revenge, with its thrilling premise and an extraordinarily gritty performance by Mena Suvari in the lead role. "The action doesn't stop. I'm quite eager for genre aficionados to see it.
"This picture was different from some of my prior efforts, as it dealt more with stunts and adult themes," director Blake-Thomas continued. It was a lot of fun collaborating with stunt coordinators, stunt doubles, and performers who performed their own stunts. Being exposed to the type of dancing that goes along with stunts was a fresh experience that I am glad to add to my directorial toolkit.
Leopard of Uncork'd and Lipper negotiated the agreement on behalf of the movie crew.