These 6 Horror Films Are Coming Out This Week, Including a New Easter Horror!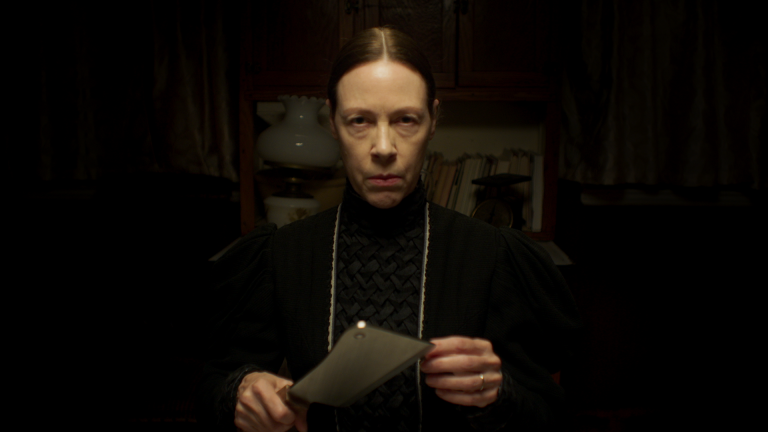 Another holiday week is coming, with the first full week of April culminating with Easter Sunday. And a brand new Easter horror film will be released this week…
Here is a list of all the new horror films that will be released between April 4 and April 9, 2023!
Living With Chucky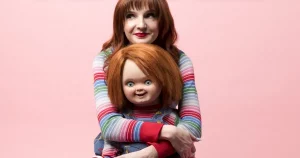 Life With Chucky, a Child's Play documentary that celebrates the whole franchise, is now accessible to watch on Netflix starting today!
Kyra Elise Gardner, the daughter of famed special effects designer Tony Gardner, wrote and directed the documentary Living With Chucky. The documentary follows the actors and crew of the Child's Play films, as well as Gardner's relationship with the series and its impact on her family.
Gardner, who grew up with Chucky the Killer doll, searches out other Child's Play families to hear their experiences about working on the ongoing brand and what it's like to be a member of the "Chucky" family.
Living With Chucky appoints franchise veterans to share behind-the-scenes stories and production information. Brad Dourif, Fiona Dourif, Jennifer Tilly, Alex Vincent, Christine Elise, Billy Boyd, Don Mancini, franchise producer David Kirschner, and others tell us about their favorite movies.
Godless: The Eastfield Exorcism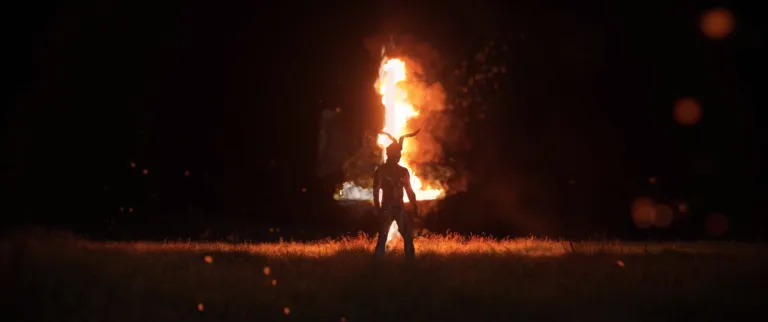 Godless: The Eastfield Exorcism, a chilling Australian horror film directed by Nick Kozakis, will be released this week by XYZ Films. It will be available on VOD on Thursday, April 6.
"Lara is a tormented woman, torn between science and faith," according to Godless: The Eastfield Exorcism. A ruthless exorcist will try to save her soul by putting an innocent woman through hell, pushed by her husband to seek treatment from a congregation of zealots."
The film stars Georgia Eyers, Dan Ewing, Tim Pocock, Rosie Traynor, and Eliza Matengu and is directed by Nick Kozakis from a screenplay by Alexander Angliss-Wilson.
Slasher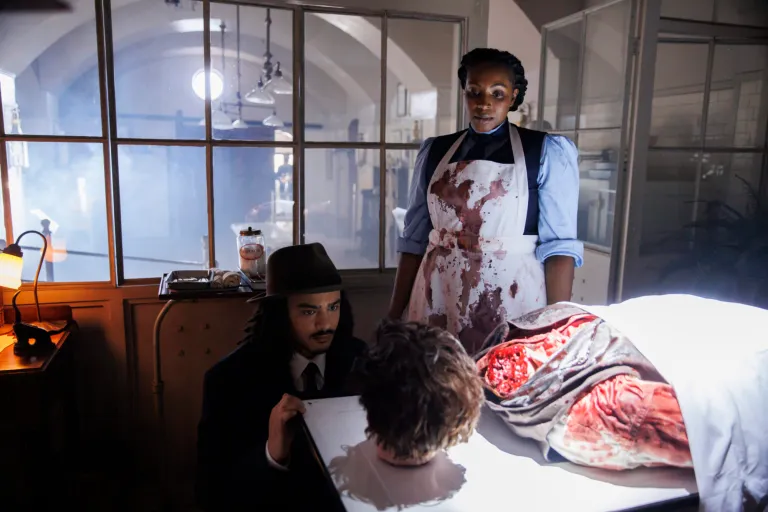 The fifth season of the slasher-based horror anthology series "Slasher" premieres this week, with "Slasher: Ripper" premiering on Shudder and AMC+ on April 6.
"Slasher: Ripper" transports the franchise to the late 1800s and stars Eric McCormack (Will & Grace) as Basil Garvey, a charismatic tycoon whose success is only rivaled by his ruthlessness as he oversees a city on the verge of a new century and a social upheaval that will see its streets run red with blood.
The Widow is stalking the mean streets, but instead of targeting the poor and oppressed like Jack the Ripper, she is exacting justice on the rich and powerful.
The only person standing in the way of this serial killer is newly promoted detective Kenneth Rijkers, whose unwavering faith in justice may lead to him becoming yet another victim of The Widow.
Family Dinner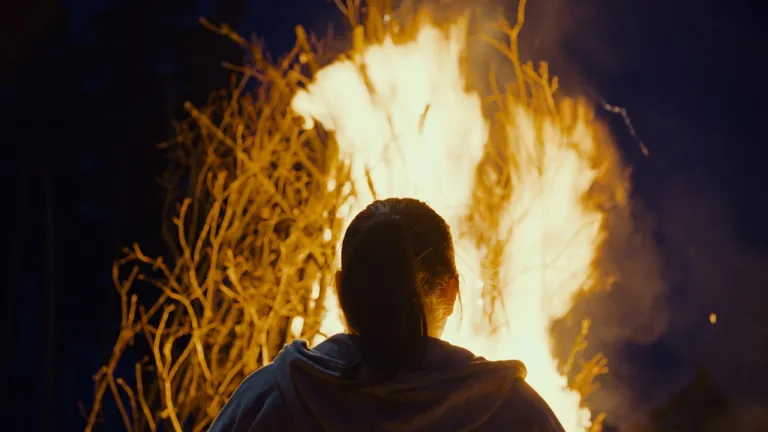 This Easter, SCREAMBOX is preparing a feast, and will be serving up the psychological horror film Family Dinner beginning Good Friday, April 7.
In Peter Hengl's Family Dinner, a teenager spends the holidays at her aunt's farm in the hopes of getting help to lose weight, but soon after her arrival, she suspects that something is very wrong at this place.
"Easter brings a roaring boil to the slow simmer." "Fraught psychological dread explodes in violent horror," Meagan Navarro wrote after seeing the Tribeca World Premiere.
"Family Dinner is like standing back and watching Alice begin her slow and disturbing descent down the rabbit hole." Hengl's initially serene mask quickly falls away, revealing how close the monsters to our nightmares may be. "This is the type of film that gets inside you and refuses to leave," said Brad Miska, Managing Director of Bloody Disgusting.
Hengl's first feature as a director and second as a writer is Family Dinner. Pia Hierzegger (The Ground Beneath My Feet), Michael Pink (Skyfall), Alexander Sladek (Knall Genial), and Nina Katlein star in the film.
You're Killing Me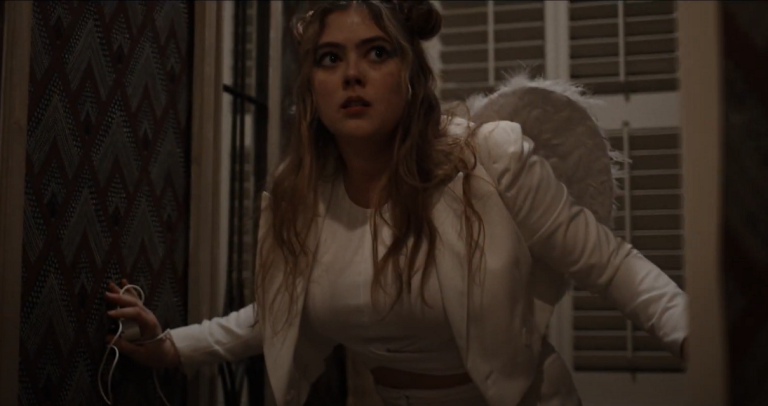 You're Killing Me, from Quiver Distribution, hits select theaters and digital platforms on Friday, April 7. Eden Murphy, a prep student, is the protagonist of the film (McKaley Miller).
Melissa Brown (Kalli Tehranae), a Torrington Prep student, went missing a week ago. While the police are looking for her, her classmates, especially Eden Murphy, are more concerned with their futures. She may be Torrington Prep's poorest student, but she has big dreams. She has wished to attend the prestigious Pennbrooke College since she was a child. Eden, however, decides to take drastic action after learning she has been waitlisted at the school of her dreams.
Eden devises a strategy in the hopes of receiving a letter of recommendation from the wealthy parents of resident alpha bro and valedictorian Barrett Schroder (Brice Anthony Heller). She drags her best friend Zara (Keyara Milliner) along with her to his infamous "Heaven and Hell" party. Eden and Zara, against their better judgment, dress up in sexy wings and skirts and head to the notoriously wild party to get cozy with Schroder.
Unfortunately, Eden discovers her friend Zara is a sloppy drunk. Eden discovers evidence on Schroder's friend Gooch's (Brice Anthony Heller) phone that links Schroder to Melissa Brown's disappearance when she brings Zara upstairs to sleep it off. Eden is troubled by this discovery, so she and Zara lock themselves in the master bedroom with the phone/evidence. Schroder and his pals notice she has it and come knocking. Eden demands answers, but Schroder claims she's drunk and hysterical. Eden is trapped in the master bedroom with her unconscious friend, looking for a way out.
As Schroder and his buddies resort to increasingly desperate means, the night spirals out of control. Soon, the cat-and-mouse game turns deadly as the teenagers do everything in their power to defend their promising futures. Eden is still confined as the deaths begin to pile up, and she understands she will need every ounce of strength and wit she can muster if she is to survive this horrific night.
Dermot Mulroney (Scream VI), Anne Heche (I Know What You Did Last Summer), McKaley Miller (Ma), Wil Deusner (She-Hulk), Morgana Van Peebles (Power), and Brice Anthony Heller star in You're Killing Me (Samaritan).
Beth Hanna and Jerren Lauder (The Inhabitant) helm the picture, which was written by Walker Hare (Thorp) and Brad Martocello (To Kill A Cat).
Summoning Sylvia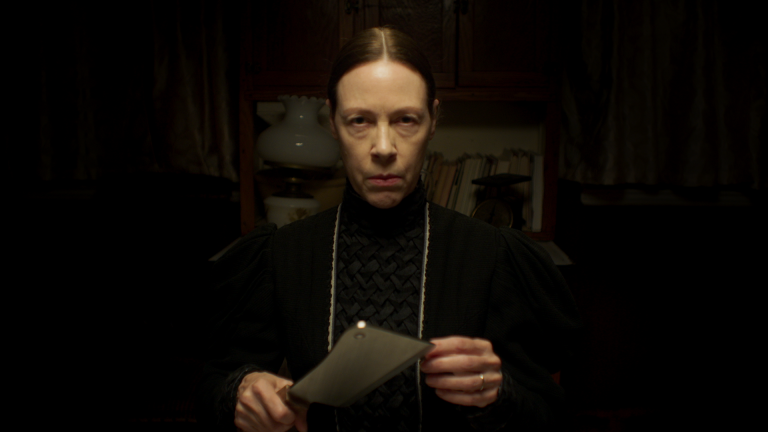 Summoning Sylvia, a horror-comedy, was released in select theaters last week and will be available on at-home VOD channels on April 7 courtesy of The Horror Collective.
Travis Coles (Superstore), Michael Urie (Younger), Frankie Grande (Henry Danger), Nicholas Logan (I Care a Lot), Troy Iwata (Dash & Lily), Noah Ricketts (American Gods), Sean Grandillo (Scream: The TV Series), Camden Garcia (Station 19), and Veanne Cox (You've Got Mail) all-star as the titular specter in Summoning Sylvia.
Summoning Sylvia narrates the story of Larry, who has been kidnapped by three of his best buddies for a bachelor party at a haunted mansion. The friends relate the house's folklore from a century ago as they saunter down the dusty corridors: a vicious mother named Sylvia slaughtered her kid and buried him beneath the house's floorboards.
Larry then recalls that he was meant to spend the weekend bonding with Harrison, his enigmatic prospective brother-in-law. Larry, horrified by his carelessness, invites the army-uniformed, hetero Harrison to attend his gaggle's gaycation without consulting his companions. Later, after a raucous séance to call the malevolent Sylvia, the gang winds up with more houseguests than they planned for.
Blood Covered Chocolate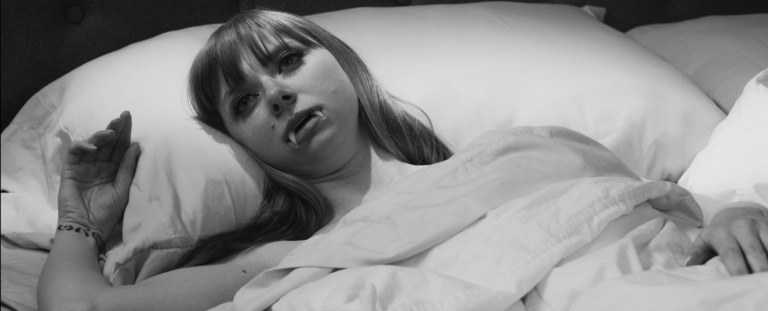 Blood Covered Chocolate, directed by Monte Light, is described as a "unique homage to horror classic Nosferatu," and it hits digital channels on Friday.
"When Massimo, a recovering drug addict, is bitten by an ancient, shapeshifting monster, he must struggle to spare Tien from the same horrific destiny."
Terror Pictures' Blood Covered Chocolate stars Michael Klug, Christine Nguyen, Meghan Deanna Smith, Debra Lamb, Helene Udy, Mike Ferguson, and Joe Altieri.