Evil Dead Rise—April 21, 2023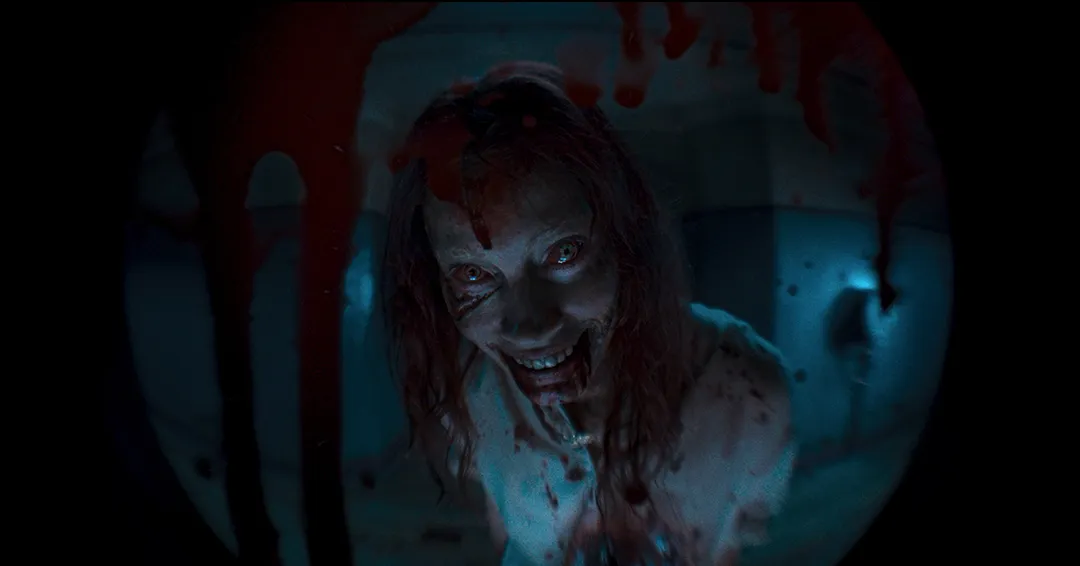 On April 21, 2023, theaters will be the only place to see Evil Dead Rise, directed by Lee Cronin (The Hole in the Ground). Alongside Alyssa Sutherland and Lily Sullivan, Gabrielle Echols (Reminiscence), Morgan Davies (The End), and Nell Fisher (Splendid Isolation) play the lead roles.
Here is Evil Dead Rise's official plot summary.
"In the fifth Evil Dead film, a road-weary Beth pays an overdue visit to her older sister Ellie, who is raising three kids alone in a cramped L.A apartment. The sisters' reunion is cut short by the discovery of a mysterious book deep in the bowels of Ellie's building, giving rise to flesh-possessing demons, and thrusting Beth into a primal battle for survival as she is faced with the most nightmarish version of motherhood imaginable."
Evil Dead Rise is a project from producers Sam Raimi, Bruce Campbell, and Robert Tapert. Campbell claims that the three have been "very involved" in the project from the beginning to the end.
Beau Is Afraid—April 21, 2023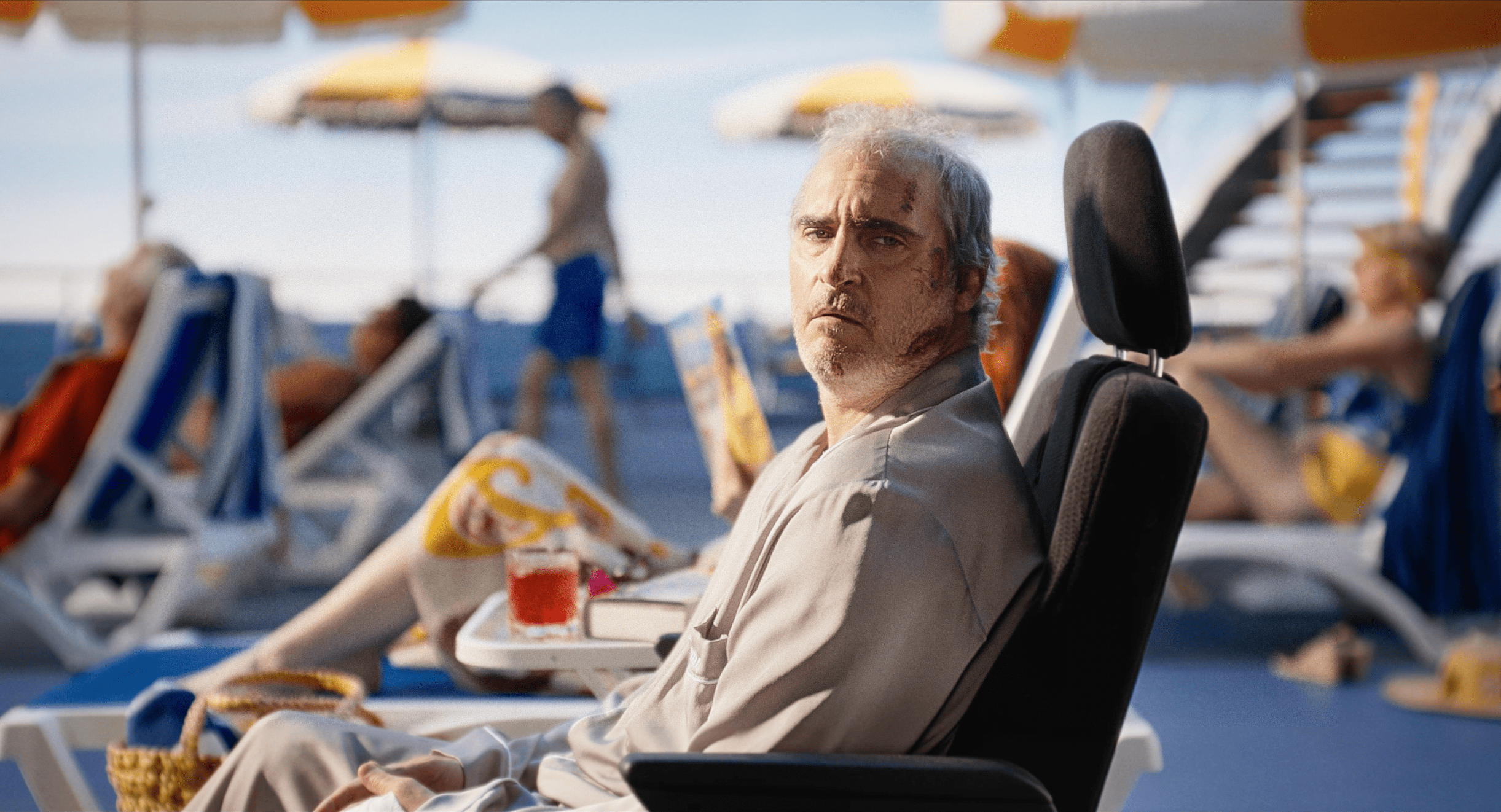 An anxiety-ridden man who embarks on a surreal odyssey home after his mother's sudden death, confronting his greatest fears along the way. 
We are no strangers to the talented director Ari Aster.  He is known for writing and directing the horror films Hereditary and Midsommar. As a filmmaker and a lover of film, I am very aware of his work before he went mainstream. His indie work was impeccable, unlike anyone I've ever seen.  His mind-bending twisted films challenge our subconscious and the very way we live our own lives.  We learn this in his award-winning short The Strange Thing About the Johnsons a beautifully captured yet twisted story about a young boy who is involved in an abusive incestuous relationship with the family patriarch. Watching it I was very disturbed but stories like these happen every day, and the truth isn't pretty.  I couldn't look away but then I thought, that's what we need.  More filmmakers who aren't afraid to bring awareness in the hope of change, with these dark subjects.
Ari Aster is a visionary one of a kind in this new film starring the unbelievably talented Joaquin Phoenix. Joaquin is no stranger to controversial subjects. He plays complex characters, unlike any other actor I've seen.  Beau Is Afraid is visually stunning. Every frame in this trailer made me more excited about this film.  I couldn't help but wonder, is this a stand-alone project or is it inspired by his short film titled Beau which he made back in 2011? A neurotic middle-aged man's trip to visit his mother is delayed indefinitely when his keys are mysteriously taken from his door. He is subsequently haunted by an increasingly sinister chain of upsetting events.  Whatever the case may be. I'm looking forward to seeing this nightmare unfold.
Insidious: The Red Door—July 7, 2023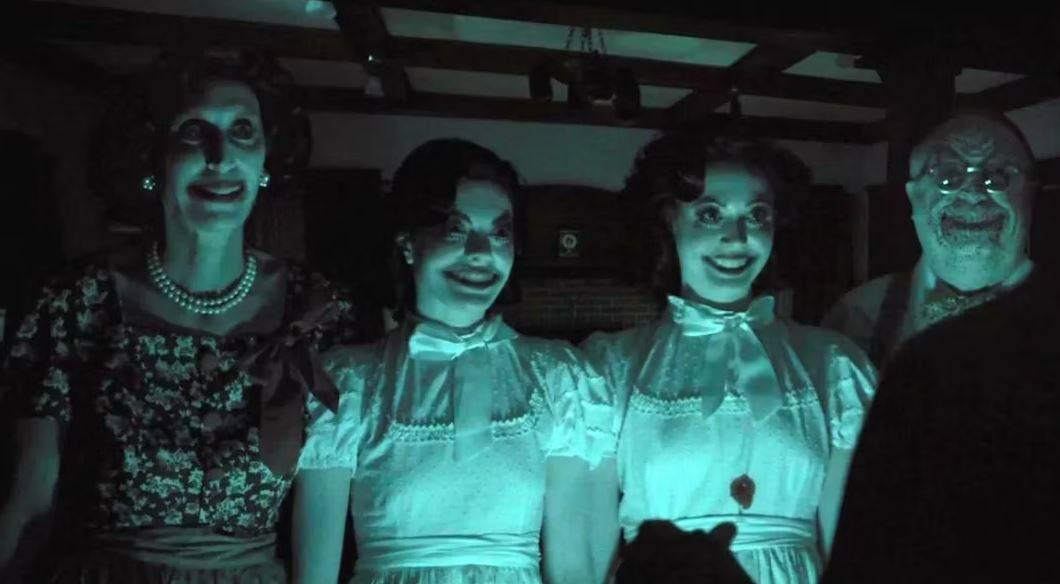 Patrick Wilson, who played Josh Lambert in the previous two films, said in 2020 that he would be returning to the series as the *director* of the next fifth film.
In the brand-new movie for this year, Rose Byrne will also appear as Renai Lambert with Patrick Wilson and Ty Simpkins as Dalton Lambert.
Insidious: The Red Door picks up 10 years after the events of the last film with the Lambert family.
"Josh Lambert (Wilson) travels to a beautiful, ivy-covered institution in the east to send off his son Dalton (Simpkins). Dalton's ambition of attending college, however, turns into a nightmare as his long-repressed demons unexpectedly reawaken and come back to attack them both."
Wilson will make his directorial debut with this. The script was written by Halloween Kills' Scott Teems based on a tale by The Invisible Man's Leigh Whannell, who also co-created the franchise.
In a statement from back in 2020, Wilson stated, "I'm delighted and thrilled to be in charge of the next Insidious chapter, which will give a fantastic chance to explore all the Lamberts went through a decade ago, as well as cope with the ramifications of their actions. For me, directing the film is a professional and personal "full circle" moment, and I am deeply honored to be trusted with continuing to convey this spooky and eerie tale.
Leigh Whannell and James Wan collaborated to create the first two Insidious films, which focused on the Lambert family and their horrifying battles in The Further. Insidious: The Last Key, the most current installment in the series, came out in 2018.
Cuckoo—July 7, 2023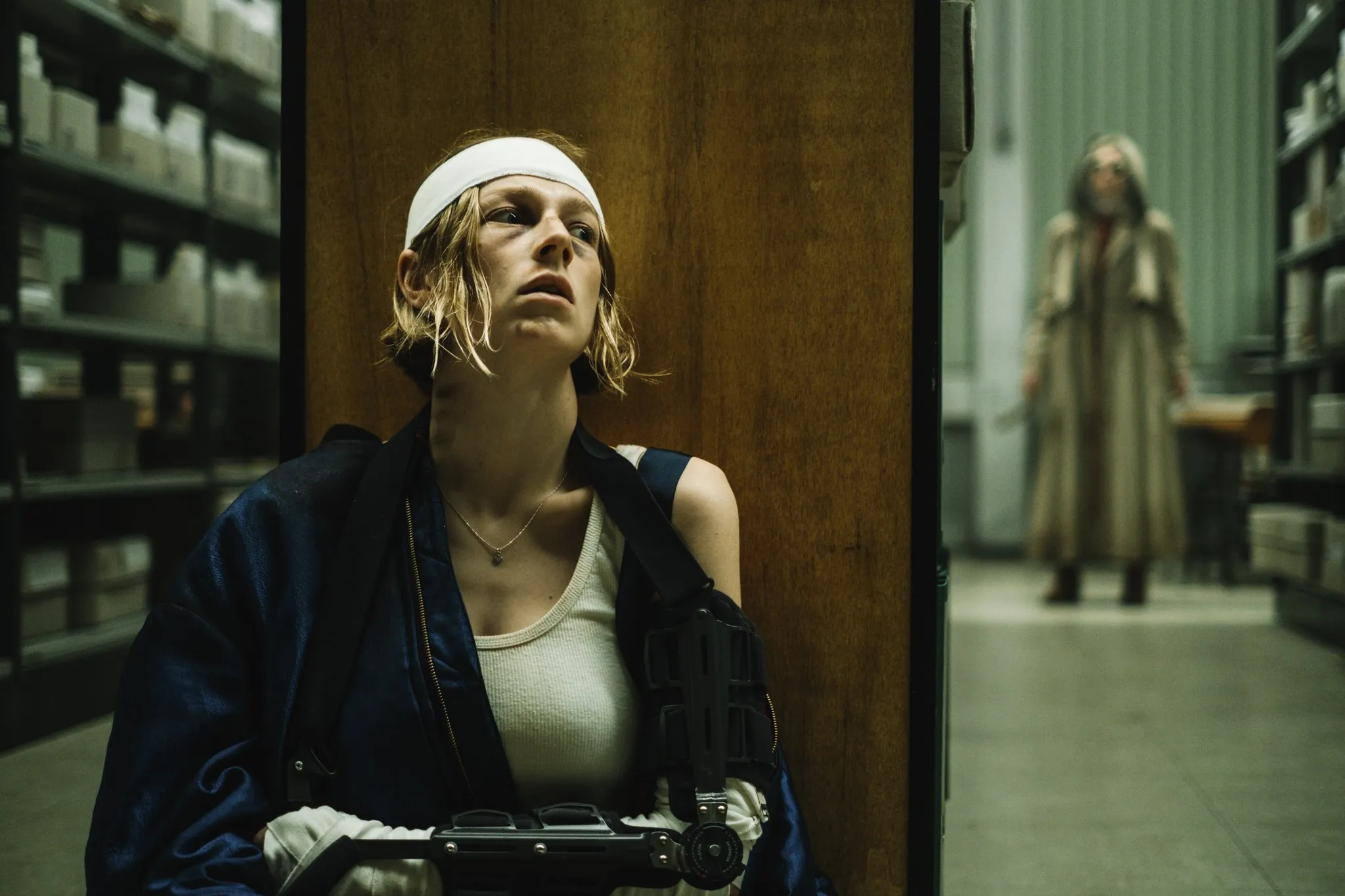 The cast of the upcoming horror film Cuckoo, which also stars Hunter Schafer ("Euphoria"), Marton Csókás (Freelance), Greta Fernández (Santo), and Jan Bluthardt (Luz), has added Dan Stevens (The Guest) and Jessica Henwick (Underwater).
Cuckoo is a film from NEON and Luz director Tilman Singer, although nothing is known about it, including its plot.
Hunter Schafer is staying hidden. or possibly something…
Cuckoo for Neon was executive produced by Tom Quinn, Jeff Deutchman, Emily Thomas, and Ryan Friscia, with producers Markus Halberschmidt, Josh Rosenbaum, Maria Tsigka, Ken Kao, Thor Bradwell, and Ben Rimmer. The next movie, which was shot in Germany on 35mm, is a collaboration between Germany's Fiction Park and America's Waypoint Entertainment.
Haunted Mansion – July 28, 2023

The new live-action version of the well-liked, enduring Disney theme park experience with 999 Horrors is being directed by Justin Simien (Dear White People, Bad Hair).
With Jamie Lee Curtis portraying Madame Leota and Jared Leto playing the Hatbox Ghost, the film stars LaKeith Stanfield, Tiffany Haddish, Owen Wilson, Rosario Dawson, and Danny DeVito.
The new film also features Hasan Minhaj, Dan Levy, and Winona Ryder.
"In this mysterious adventure, a doctor (Dawson) and her 9-year-old son (Chase Dillon), looking to start a new life, move into a strangely affordable mansion in New Orleans, only to discover that the place is much more than they bargained for. Desperate for help, they contact a priest (Wilson), who, in turn, enlists the aid of a widowed scientist-turned failed-paranormal expert (Stanfield), a French Quarter psychic (Haddish) and a crotchety historian (DeVito)."
The Nun 2—September 8, 2023
A full five years after Valak topped the box office in her debut solo movie another chapter is coming out of the shadows. It seemed only inevitable that the demonic nun Valak would return in a sequel. Michael Chaves (The Conjuring: The Devil Made Me Do It, Curse of La Llorona) will serve as the film's new director this time.
In The Nun 2, Bonnie Aarons will return to the character of Valak, and we recently discovered that Taissa Farmiga will also play Sister Irene, Valak's rival.
Along with Katelyn Rose Downey (Clean Sweep) and Anna Popplewell (The Chronicles of Narnia series), Storm Reid ("Euphoria") is also a part of the future sequel's cast.
"1956 – France. A priest is murdered. Evil is spreading. The sequel to the worldwide  hit 'The Nun' follows sister Irene as she once again comes face to face with the demonic force Valak – The Demonic Nun."
The Exorcist—October 13, 2023

For Universal, Blumhouse, and Morgan Creek, Gordon Green is helming the brand-new The Exorcist sequel, which will set up that trilogy.
Leslie Odom Jr. and Ellen Burstyn will star in the first movie of the trilogy. Burstyn will return to the character of Chris MacNeil from the original 1973 film.
Odom Jr. will portray the father of a child who is possessed, according to the first story details that were revealed to us last year. In search of assistance, he locates Ms. Burstyn's persona.
Together with Olivia Marcum, other cast members include Ann Dowd (Hereditary), Lidya Jewett (Netflix's Nightbooks), Raphael Sbarge ("Gaslit"), Jennifer Nettles (The Righteous Gemstones), and Raphael Sbarge.
The Exorcist was written by Peter Sattler (Broken Diamonds) and Gordon Green, with a story by Green, Scott Teems (Halloween Kills), and Danny McBride (Halloween).
Saw 10—October 27, 2023

Shawnee Smith and Tobin Bell will be back for Saw 10.
Kevin Greutert is directing the project. Greutert posted on Twitter that filming has wrapped on what he lovingly calls Saw X, with a note that he hopes this title sticks.
In the cast, we find Bell and Smith alongside Renata Vaca ("Midnight Family"), Paulette Hernandez ("Crown of Tears"), Joshua Okamoto ("Control-Z"), Octavio Hinojosa (Come Play With Me), Synnøve Macody Lund (Ragnarok), Steven Brand (The Sandman) and Michael Beach (Dahmer).
The script was written by Josh Stolberg (Jigsaw, Spiral) and Pete Goldfinger (Jigsaw, Spiral).
The Strangers—TBA 2023

In the first remake, of the new trilogy for The Strangers, we follow the on-the-road adventures of a couple who is relocating to the Pacific Northwest to start a new life. While they are traveling they experience mechanical problems with their car and are forced to stop in Venus, Oregon where they will rent an Airbnb for the night. No need to say that it would be a night they will never forget.
For what concerns the other two films we know very little, unfortunately, but they should focus more on backstories.
Director Renny Harlin (A Nightmare on Elm Street 4: The Dream Master and Deep Blue Sea) has signed to direct the new trilogy and in the first installment, we see a young cast in action with Madelaine Petsch (Riverdale), Froy Gutierrez (Teen Wolf), and Oscar-winner Gabriel Basso (Super 8).
The release date of the first installment is still unknown and we don't want to take any wild guesses, but we could expect to see a trailer later this year.
Dark Harvest—TBA 2023

"In the film, every fall in a small Midwestern town, a supernatural specter rises from the cornfields and makes its way toward the town's Church, where violent gangs of teenage boys hungrily await their chance to confront the legendary nightmare in an annual harvest rite of life and death. Richie Shepard lives in the shadow of his big brother who won last year's Run and earned his ticket out of town. To prove himself and join his brother, Richie pairs up with Kelly Haines, a restless dreamer who will do whatever it takes to escape this dead-end town. Against the rules and the odds, Richie and Kelly decide to hunt down the legendary nightmare to win the Run and their freedom, together."
The adaptation of Norman Partridge's novel Dark Harvest, which takes place on Halloween 1963, will be helmed by David Slade (Hard Candy, 30 Days of Night, "Hannibal") and will be released on September 9, 2022.
The film stars Casey Likes ("The Birch"), Jeremy Davies ("Hannibal"), Luke Kirby ("No Man of God"), Elizabeth Reaser ("The Haunting of Hill House"), and Emyri Crutchfield ("Tell Me Your Secrets").
The story takes place on Halloween in 1963 in a tiny Midwestern town when young males excitedly engage October Boy, also known as Ol' Hacksaw Face or Sawtooth Jack, who is armed with a butcher knife.